I am so excited about this, I actually took pictures along the way to share if it worked!
Printing on chipboard:
#1
I just replaced an ink cartridge so I cut up that box: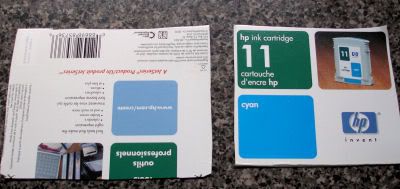 #2
Carefully peel the top layer off the chipboard, it comes off easily but it's very thin so you should be careful: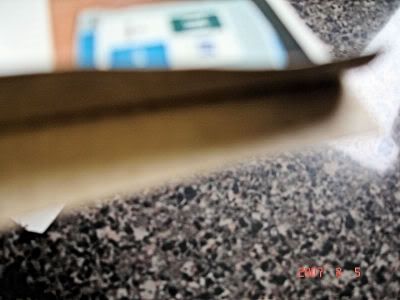 #3
This is the shiny printed top layer (like I said VERY thin)
#4
Print out you clip art or letter shape or whatever you've chosen onto plain printer paper. I actually made some placement lines on my paper because I wanted my image in the little square.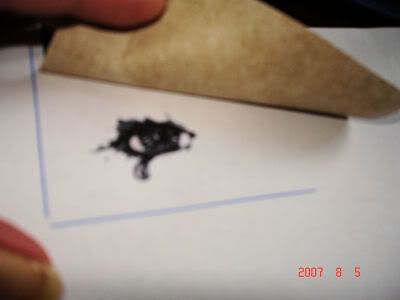 #5
Use a good repositionable glue, I used Scotch Craft Stick and glue your thin shiney top layer of chipboard to the printer paper exactly where you have printed out your image.
#6
OK, I've experimented and tried baby powder, talc and corn starch and in a pinch they'd be ok, I guess, but the scrapbook stores now all carry these little pouch things that you dust your cardstock and stuff with before you emboss so that the powder stays only where you want it. Different brands different names, 'Perfect Pouch', 'X-Static'... This is the most fabulous stuff, you can use it all sorts of ways. I paid $4.50 for this little thing but I think it'll last a lifetime!
Anyway, back to the project---- dust your chipboard piece and run the paper back thru the printer. You will see the wet ink on top when it comes out but with the little pouchy things it dries in like a minute or two and then you have:
and this is the pouch I have:
Forgot to add -- don't forget to glue your art back on the chipboard -- no one will ever know you took it apart. (except us)