I work in a book store. It sucks a lot, but its cool too.
One day while opening the shipment the boxes trembled! Books toppled from the shelves and from their wake emerged
BOOKBOT! (oooooo)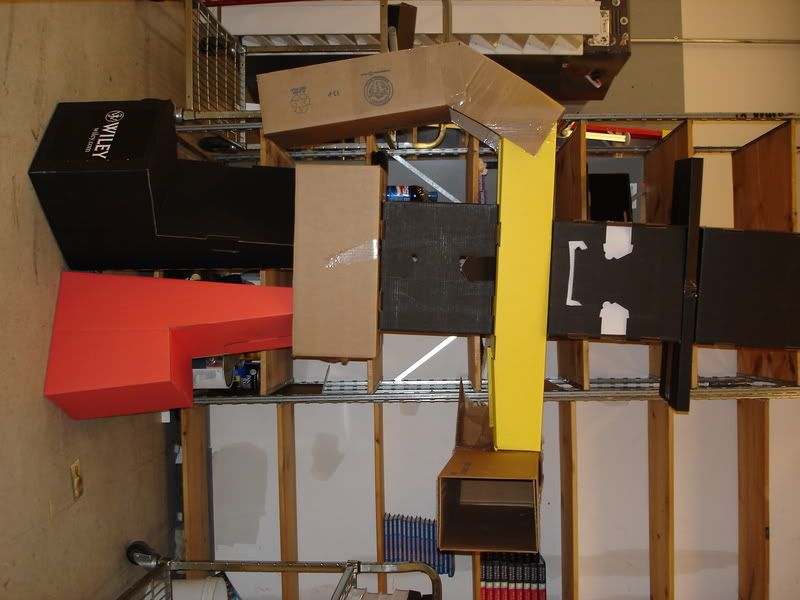 Bookbot with the mother...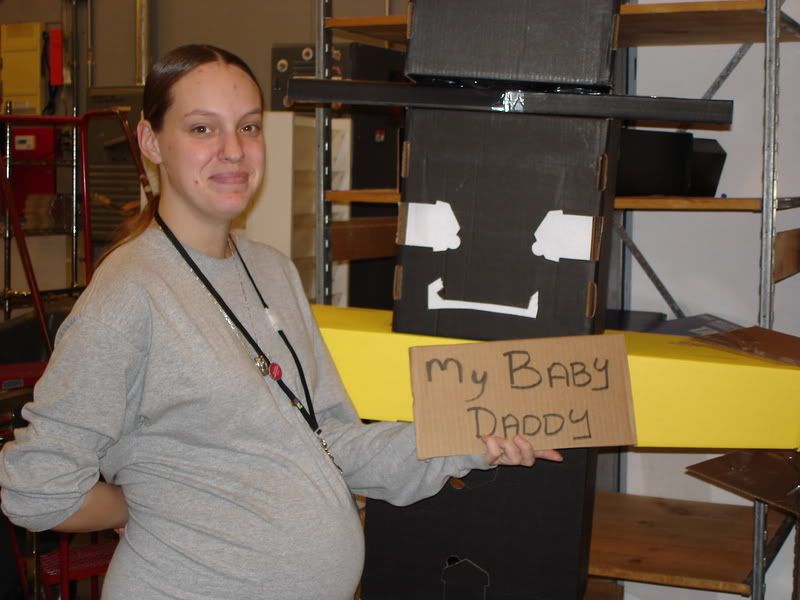 And Bookbot with me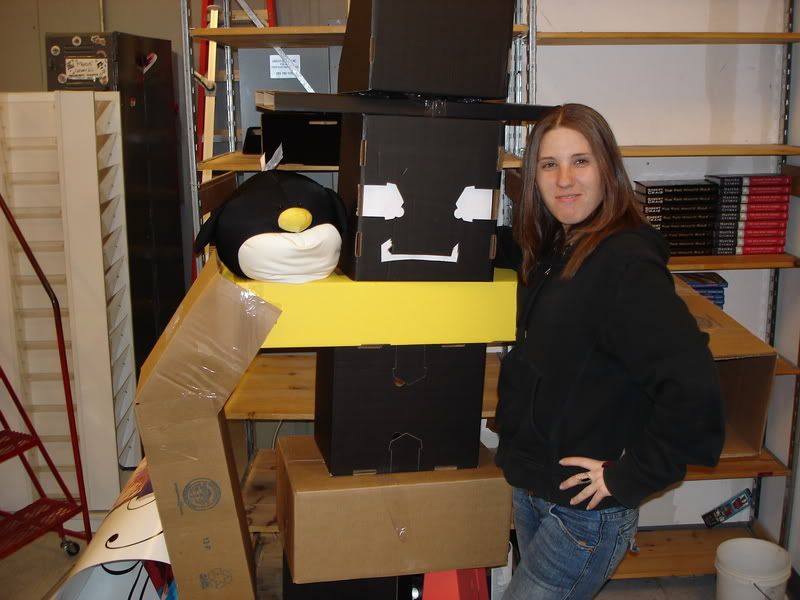 Now unfortunatly BookBot got a little violent and we had to call the coppers on him. They kinda laughed so I threw him out...
(Plus my boss would flip if she had came in the next mornin and saw that....)