So, for Lent I decided I was going to learn to make rosaries. Here's my first completed project (mind you, I am a total jewelry/beading newbie aside from sewing some beads on a doll here and there)
it's a St Anthony chaplet, made with AB beads. The metal parts look gold in the pic, but they're oxidized metal/base metal. The beads are blue, pink and clear, not gold. Obviously, I need to learn to photograph better.
Here's the second one.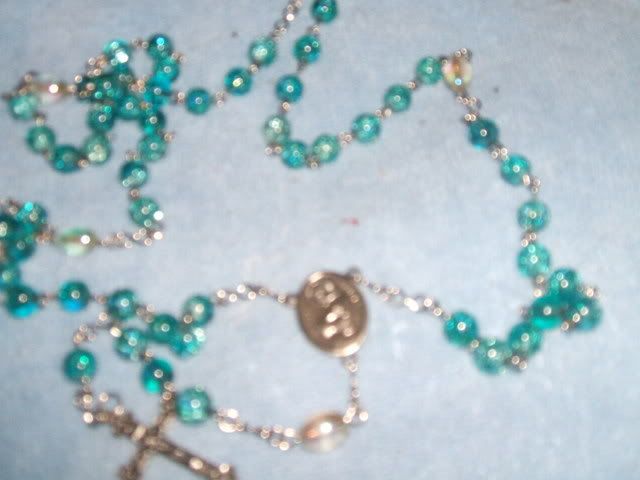 It's a rosary made with a St Francis (patron saint of animals, so he's a favorite of mine) center and cracked glass beads. It's REALLY heavy for a rosary, so I learned to use smaller glass beads.
I've made a third one (a Grandmother's chaplet, also known as a Mejdugorje chaplet), with purple and white beads, but haven't photographed it yet.