Another item I sent out for a recent swap that I'm really happy with. It was sooo hard to send this one away. If I can find more of these boxes I plan on making some as gifts for friends and family.
The box is just cheap balsa wood, but with a coat of paint and decoupaged with scrapbook paper it looks simply lovely.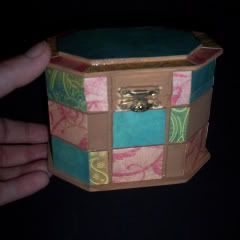 The top was done in a sort of mosaic style, and I debated putting some more decorations (buttons or charms) in the blue field. I thought it looked better empty, though.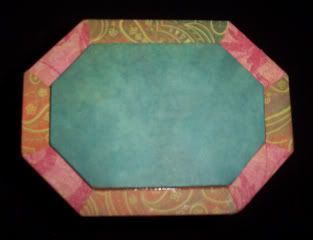 The inside only has two of the colors, but it shows of the pattern of the papers.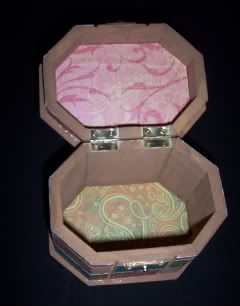 My swap partner really loved it, so the huge amount of time spent cutting little squares was worth it.
Thanks for looking