As the title says, I've never painted before, instead I usually stencil on clothing and such. I've always been more of a "crafty" person than an artsy one, but I painted this a few days ago when I found out I couldn't take art this year, bummer. So anyways, I was really bummed out and I was looking around on the internet and I saw something that said, "Deep down we all want to be emo as f**k." It made me laugh, seeing as how almost 1/3 of the kids at my school are emo. So any ways, I ended up painting this. It sucks, I know, but doesn't it remind you of the grudge? BTW,
I'm NOT EMO
oh, and I had some paint left over so I painted small pictures that are pretty much cliched emo.(they were painted on index cards that I had lying around. I hate wasting paint.)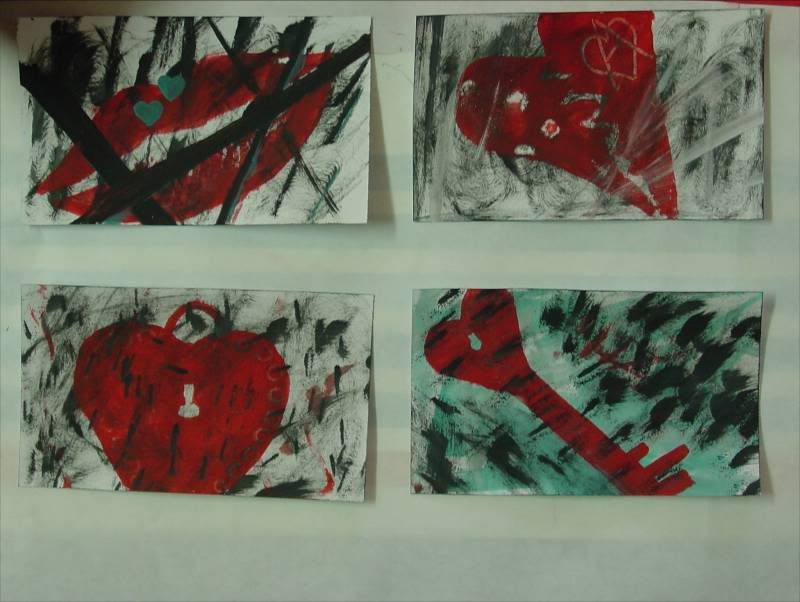 Yeah, I know my painting skills really are inferior to all of yours', but comments and critisms are always welcome.
(oh, yeah, hahahaha, I'm wondering if you guys can guess my age now, judging from my paintings.)