I saw a similar version at JC but didn't like the color choices nor the price tag and so I decided to make my own. The belt is a lot less wider than the store version and the way the belt is tired is all my original idea. I also put a pocket on my version of the bag because I need a place to store all my lilo things. There is also an id holder on the inside (not pictured) for my school id.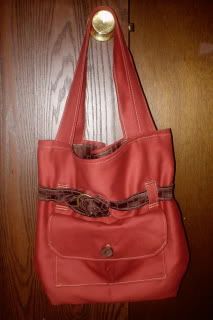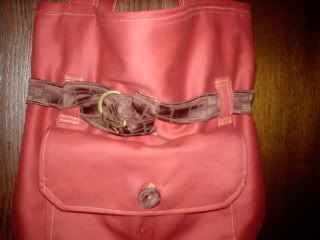 I made a matching buttom for the front pocket so that it will match the linning and the belt. Orginally, I put on a plain brown button but it just didn't look right.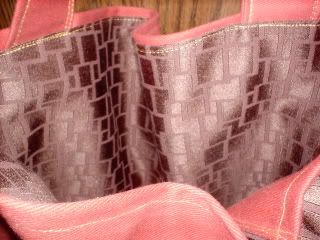 I decided to make a matching pencil case since there wasn't enough pocket space for my pencils. I constructed the pencil case to match the front flap pocket of the bag but used a velco closure instead of the botton as seen on the bag.
It pretty much fits everything I needed it to: some penciles, highlighters, chap sticks, and a small bottle of lotion.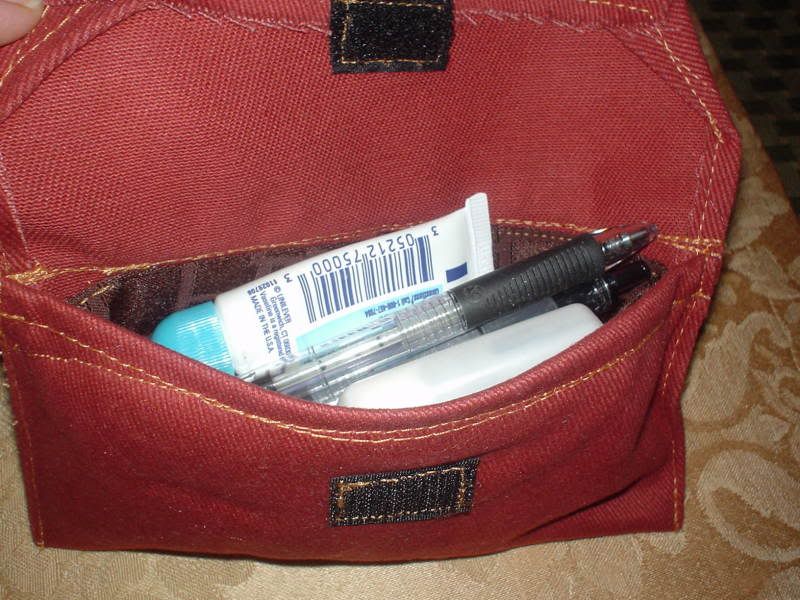 Any comments would be great!!!