I have photos! I'm very excited for my swap sender to see, I hope shes thrilled that her items fit me so well! It really is impressive!
Here We go!
First off I received a very lovely blouse from Alli.Ilkerto, It fits and looks amazing. To top if off its my favorite pink, and my Lolita wardrobe really needed a good blouse.
Second, I got a fantastic headband, its not to tight, it's just right! and the bows match. There really is an awesome color scheme to this outfit.
I also got a super cute skirt, it has cake and cookies all over it, so very very cute!
Here are some full body shots of me in the whole get up, I added socks and shoes for effect!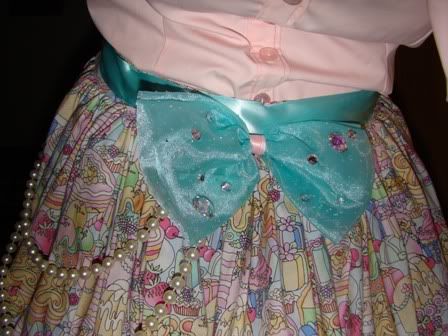 And as icing on the cake (some pun intended) I received a super cute winter bonus! I will be moving up north in a few days and so these cute kitty mittens are scarf are not only warm but very adoreable, I have a huge fondness for the mittens because of the sparkly bows!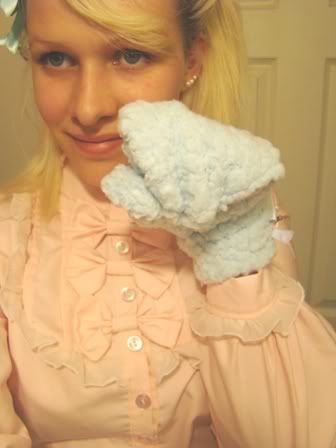 It is a super duper amazing fantastic package, i love that it was a cute outfit, and very much how i like it. the colors and cake print and kitty mittens are all so lovely, I am so spoiled and lucky.
I know I'm going to get fabulous use out of these clothing items, not only because they're comfy but fit like a glove! (teehee)
Thank You!