hi everyone!
here are the amazing things calluna sent me. as you know, the package sat in my post office for a while due to some confusions between me and my mail man. they basically could not deliver it to my door because it was so big!! I received so many wonderful things from calluna. here are some of them:
a journal book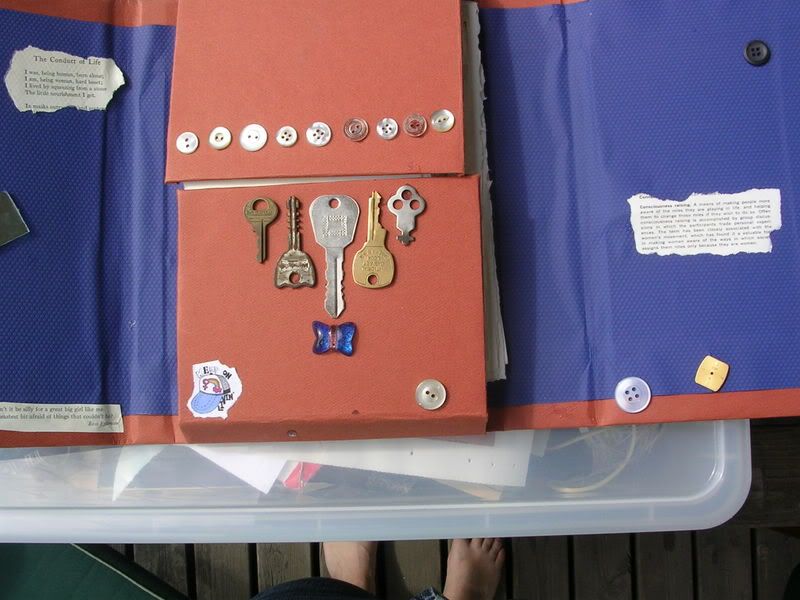 filled to the brim with cool collages. (she and I have the same taste in collage and mixing art/images with text.) these all really appealed to me in the way they were made.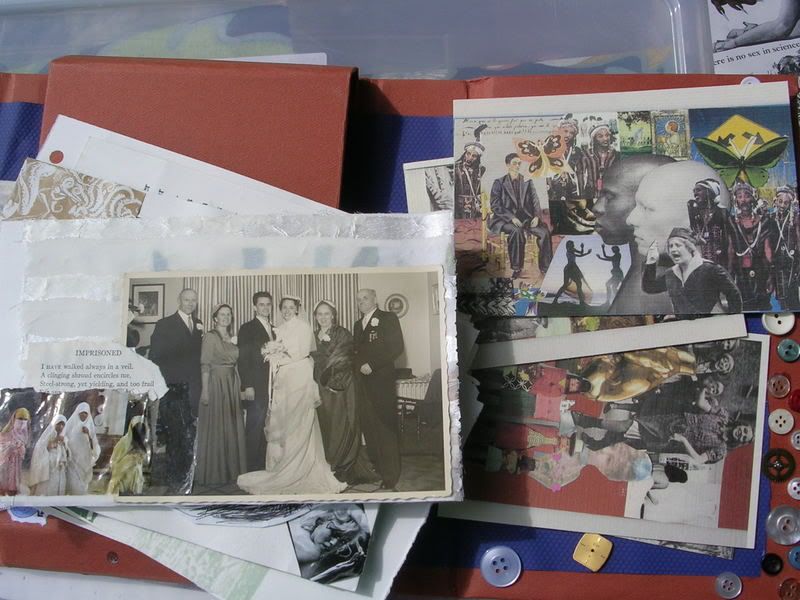 as you can see, the journal book was really beautifully ornamented with symbols, quotes and ephemera!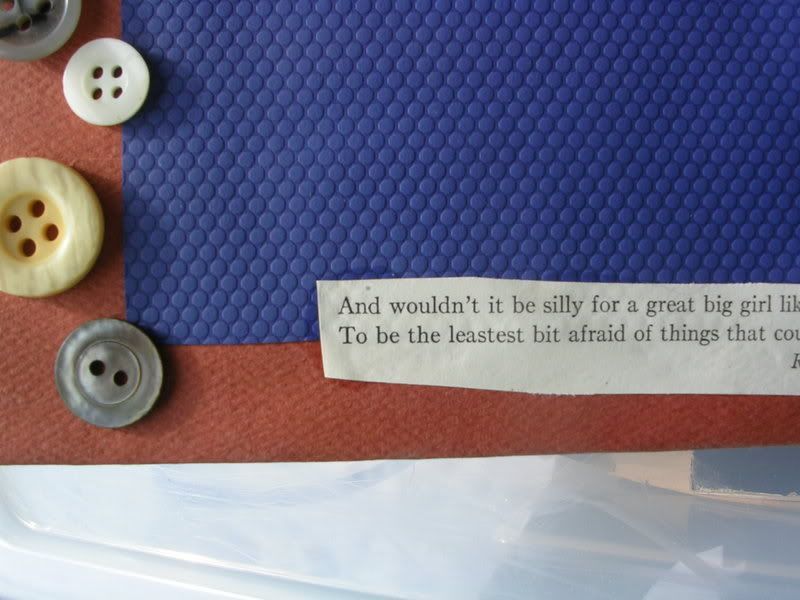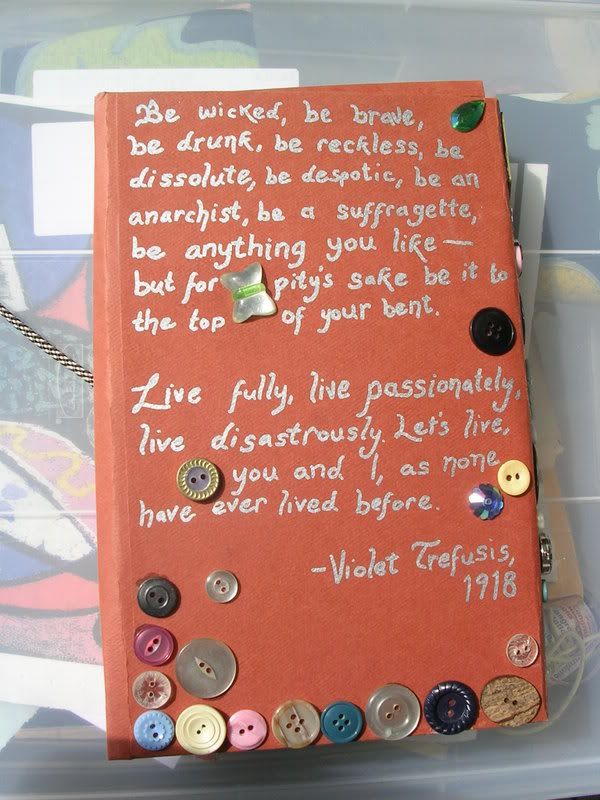 I also received a really cool quilt decorated on the back with naomi wolf quotes!!! calluna and I both love her book "the beauty myth".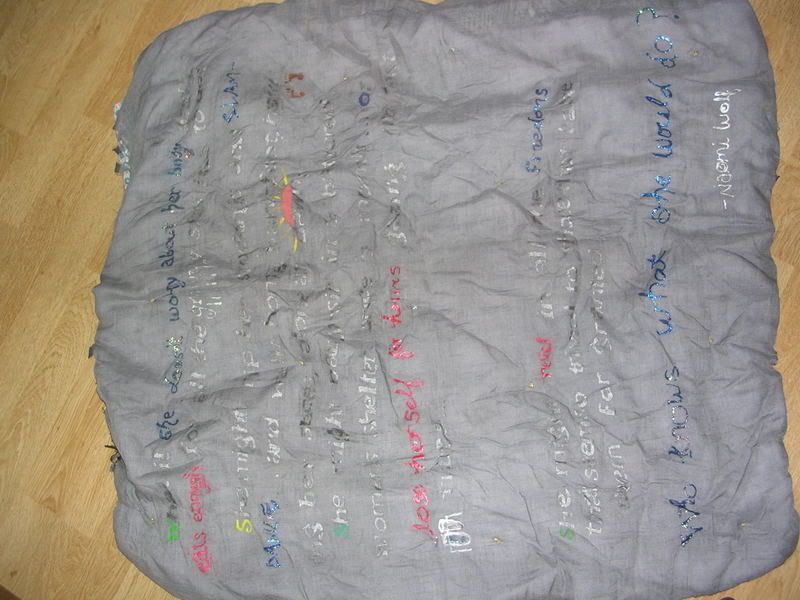 (picture not rotated)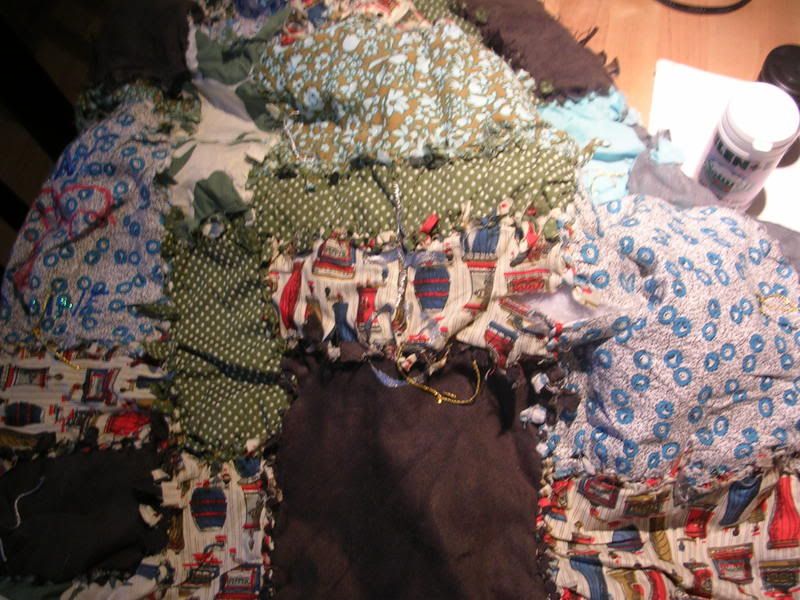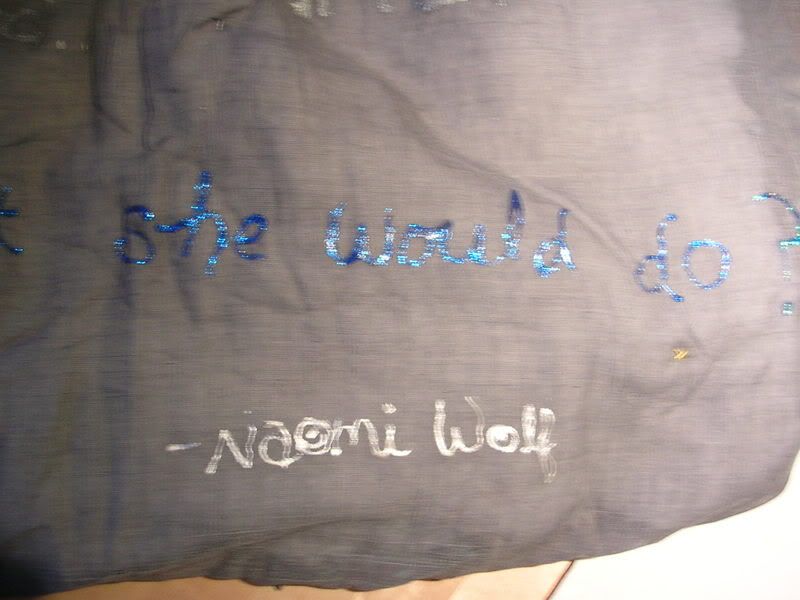 On top of this I received a bunch of other things, including the beautiful cross-stitch that you have seen! (and that I am jealous of myself for - I love it and can't wait to incorporate it into something. maybe a cushion or a quilt of sorts.) I also received a really smart dictionary with alternatives to gendered (and often for women degrading) words. really cool, too. I also received ephemera which is right up my alley and that I have already begun using.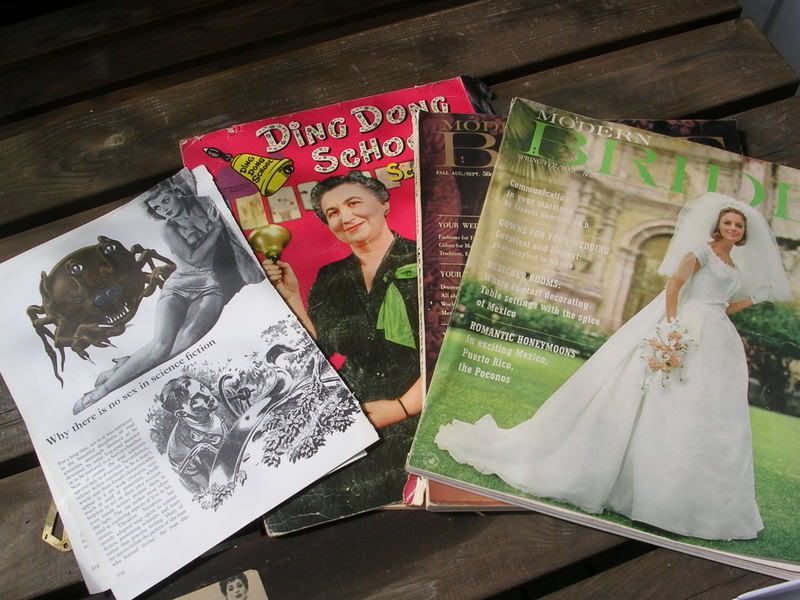 thank you so much calluna for this cool swap, I really enjoyed it!!!