I began with this, a t shirt that my boyfriend had forever. It is beyond soft. It is full of holes, from welding, studded belts, and the general beating that all my boy's shirts seem to take. Also, bloodstains. Whee.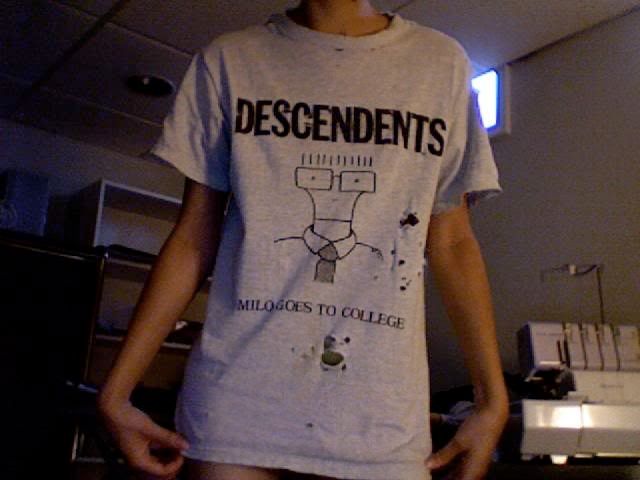 The wound that made this shirt unwearable for him: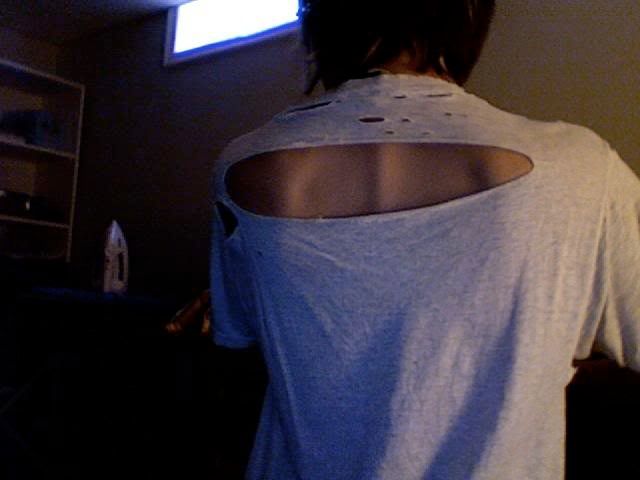 So I took my favorite t shirt ever, and traced the pattern onto this lovely soft snuggly t shirt. I used this soft sweater-knit ribby stuff I bought for like a dollar a yard at Jo Anns awhile ago.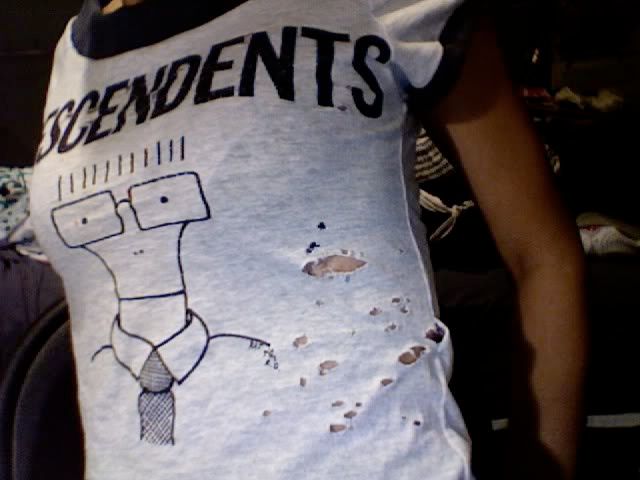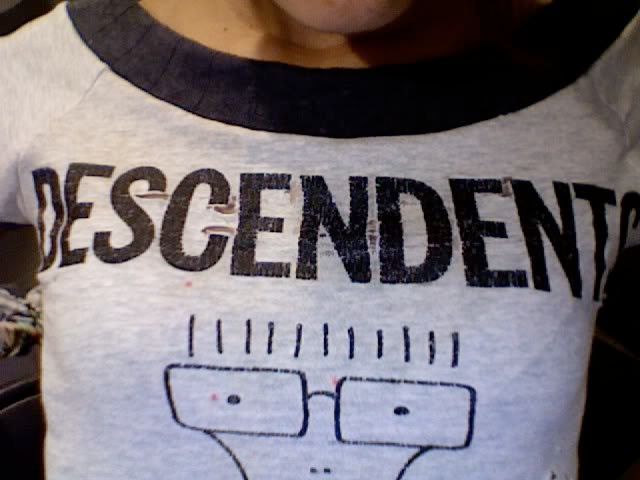 Its threadbare. And awesome. I kind of love it.