when i saw vegbee's t-shirt to dress tute, i knew i wanted to make my daughter a dress for earth day from one of my old environmental tees. i took a few shortcuts, so it's not as cute, but more instantaneous gratification.
(and thanks, vegbee, for the tute and all your inspired creations)
started with a HUGE old tshirt (with a endangered turtle iron-on i did years ago) and a swing top she's outgrown (size 24 mo) that was too stained to sell at the consignment store.
used an existing dress that fits her ok as the basic template. you can see how ridiculously big the tee is here, it was a 'one size fits all'. i wanted a cap sleeve effect, so i measured about an inch and a half from the shoulder seam of the template dress at the top and tapered from there to the armpit seam at the bottom of the sleeve.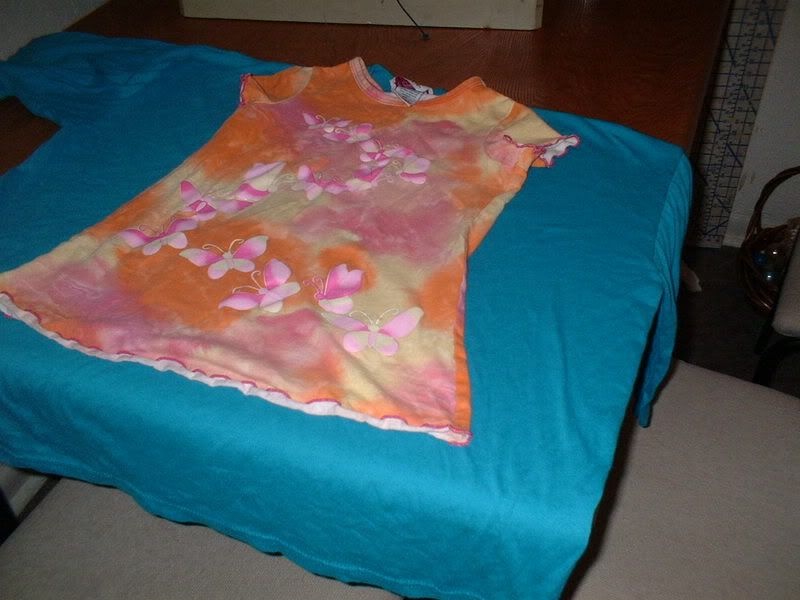 so, shortcut from vegbee's tute #1 - leave in original neck. it's a little big, but her head is too. heh.
shortcut #2, no set in sleeves, extend the shoulder for a cap sleeve effect and use the binding from the armholes on the too-small shirt to finish. her arms are still plenty skinny for the little armholes. (this was actually the part that took the longest, using a seam ripper to take off the armhole binding from the tiny shirt). shortcut #3 - using existing ruffle from shirt instead of making one. i hate gathering almost as much as setting sleeves, so i made the bottom of the dress small enough to use the ruffle i cut off of the tiny shirt.
here's an action shot, she's wiggling to make the dress swing back and forth.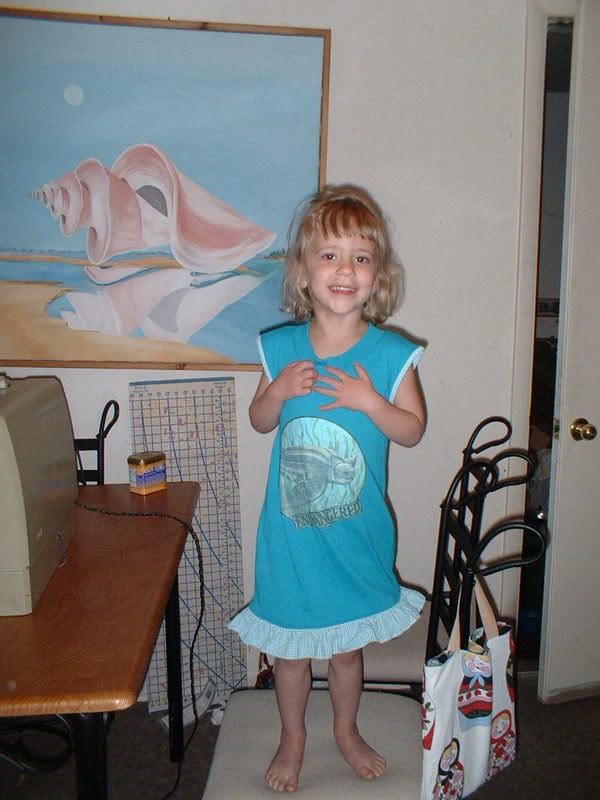 the tiny shirt had bugs embroidered on it, i'm thinking about making her a tiny bag so she has a whole eco-themed outfit.
hope you all like it, and happy earth day!