It's pink and purple and has shiny dots on it, and about 4.5" in diameter. Looks overly voluptuous, but I love it!
Look me about 3 hours including painting and stamping the background, not a bad result for first try
I used this tutorial to make the flower:
http://totalartsoul.com/members-blog/gift-ideas-for-poor-creative-souls-6.html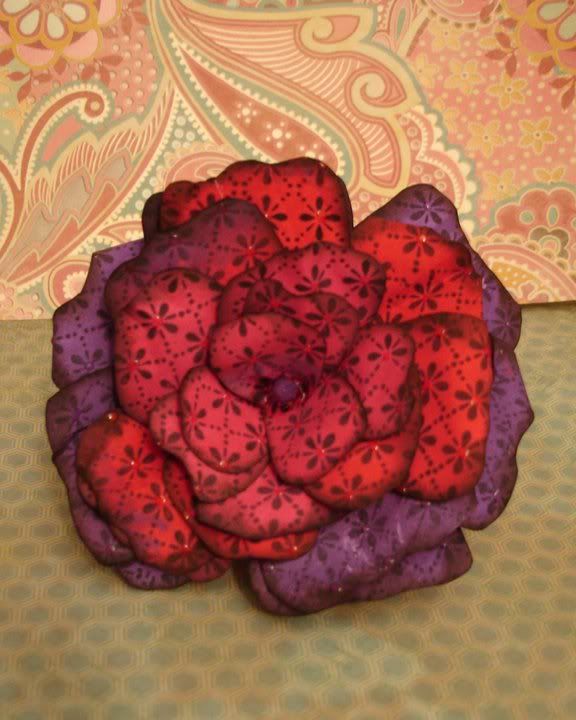 Thanks for looking!