This was a slight "My Roommate Isn't Around To Think I'm Weird" kind of craft project. I just wanted to make something to diffuse the light a little so that I can sleep better. Oh, and I wanted a fort.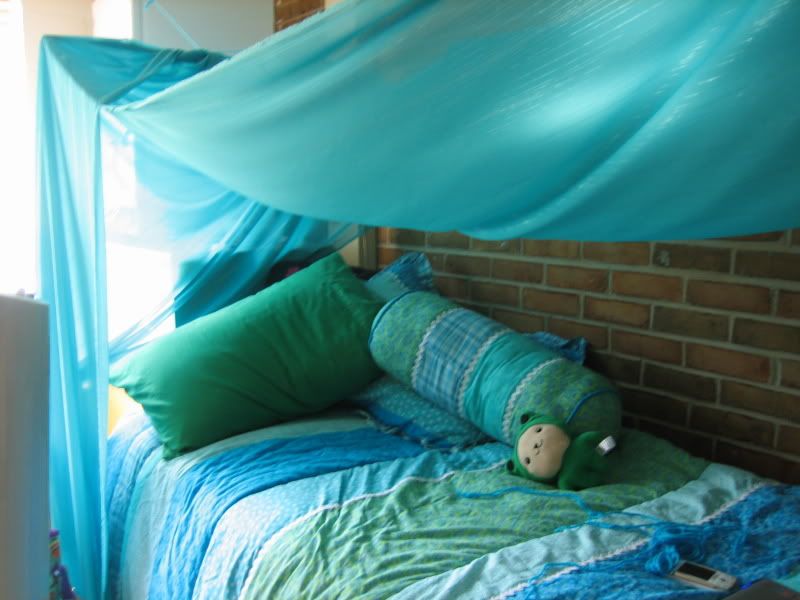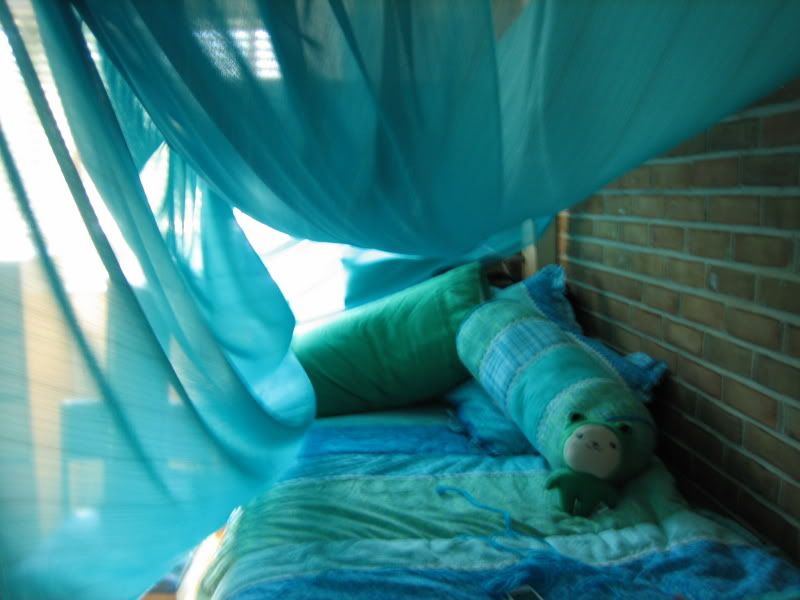 As I am not at home, I didn't have all the necessary craft supplies (fishing line would have been perfect, and wood glue probably would have also been helpful) so it is currently held together by duct tape, which is mostly hidden, and blue yarn, which is not so hidden.
There's a second phase to the project which involves painted wooden stars hanging from the canopy, but I haven't gotten that far yet, and I may not because I think I like it like it is.