My friend told me how she used to make her chihuahua little shirts from the sleeves of t-shirts. So I thought why not dog sweaters from the sleeves of sweaters.
Heres the sweater I bought at Thrift-co for $1.99 Plus 20% off! (I got a little excited and started before I took pictures):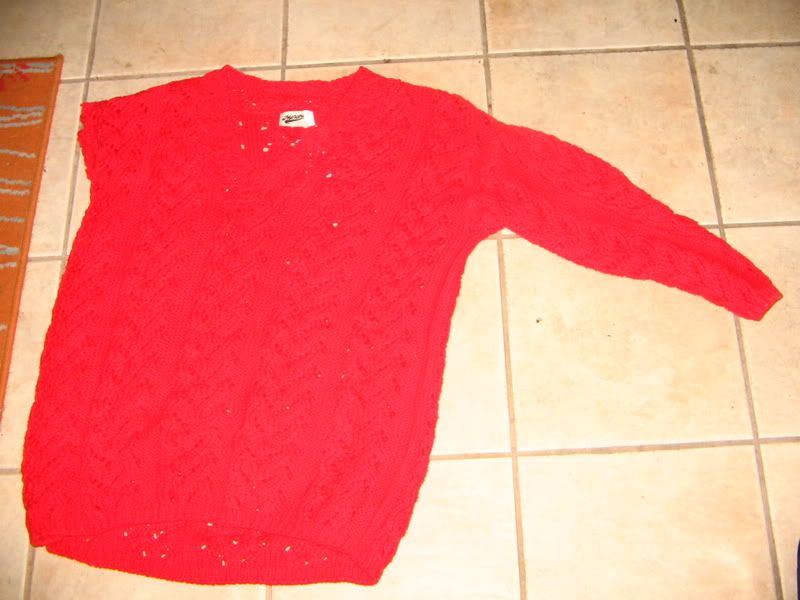 IT'S HUGE, it's an xxl! It's cotton and very washable! It also has the dreaded shoulder pads welded into the seams! But it has great knitted cables and I am a poor knitter but can crochet like a mad woman! So I cut the sleeve off and crocheted around the edge and the holes I cut for Oliver's legs to keep the knit from unraveling.
And here's the result!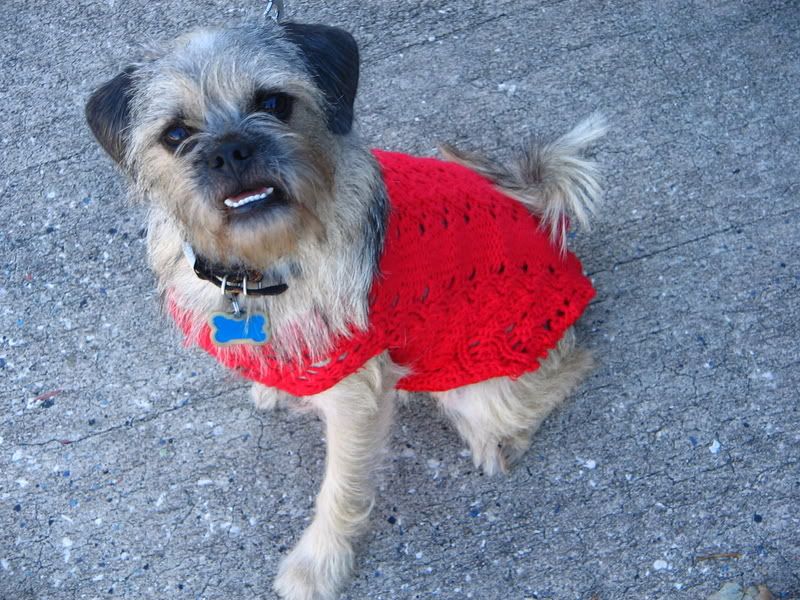 Thanks for looking!