Hey guys,
I know there are a few of these posts so I thought I'd show off mine..
Inspiration;
https://www.craftster.org/forum/index.php?topic=23520.0
http://www.livejournal.com/community/goodbyescissors/51737.html#cutid1
I've been wanting to make wings for ages, and these sites gave me the inspiration and ideas for it.
My friends birthday gave me a reason to try it....
Green is her favourite colour
I figured the wings would probably remain ornamental because they are probably too big (wing-span maybe about 2m) and fragile to wear..
I didn't use stockings, as they were too strong and pulled the wire out of place, lucky my grandmother had this material (not sure what kind) but we just measured it up and stitched it in place.
Just looking at them I realise they are still a bit outta shape.. I must fix that!
Finished Product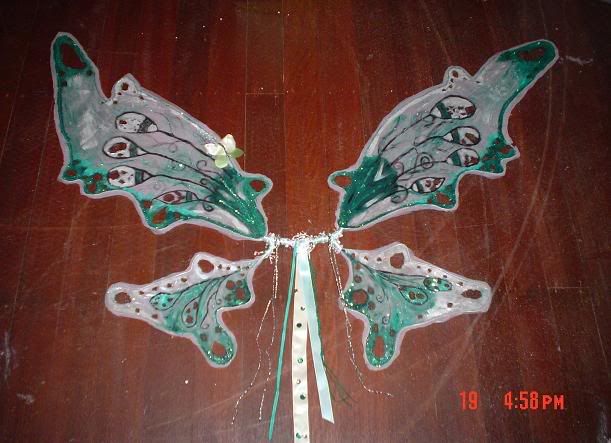 Me- Modelling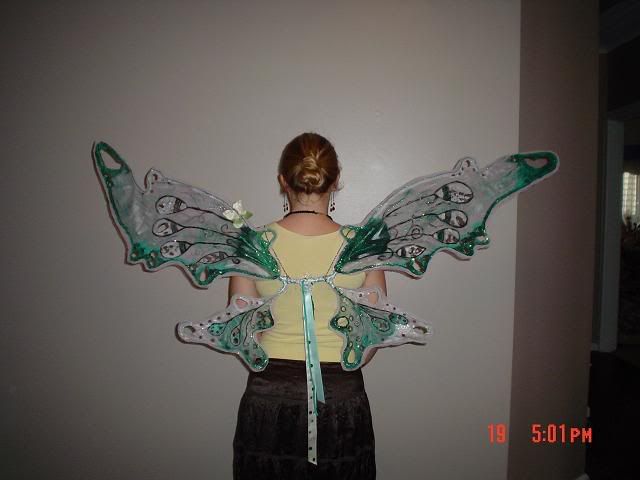 Butterfly
(I'm so proud of my little butterfly made from ribbon and hot glue
)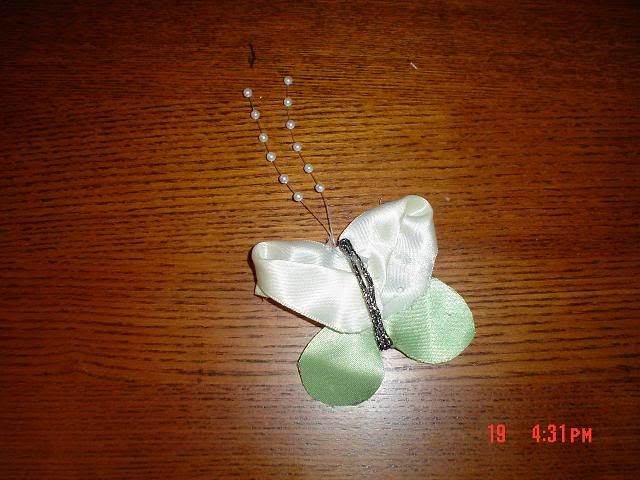 She loved them and I'm so glad because they took forever and incense gives me a headache!! I get a special place on the wall right above her bed!
<3