Don't you look.. dashing!
I love the heels earrings.. cute!
----
Well I received a totally awesome package from ScotSkipper402 today.. Not 1, 2, 3 or 4 but 5 pairs of earrings!! I was absolutely spoilt rotten.. thankyou so much ScotSkipper402... they are lovely!
The studs are vintage buttons, except for the dolphins, which were charms- they have an alternating red and green bead to represent port and starboard too.. and the dangly ones are just lovely!.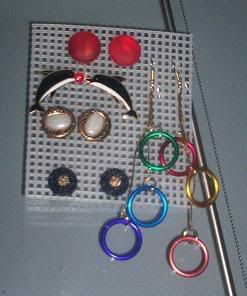 Thanks again SS.. you've outdone yourself!