So my roommate and I went to a friend's birthday "anything but clothes party," where the "dress code" was to wear things not traditionally clothing focused. up to the challenge, i decided to make a dress out of coffee filters!
Using lots of tape, I made lines of filters and taped the lines in an overlapping fashion to make a big rectangle, plus a few for the "top:"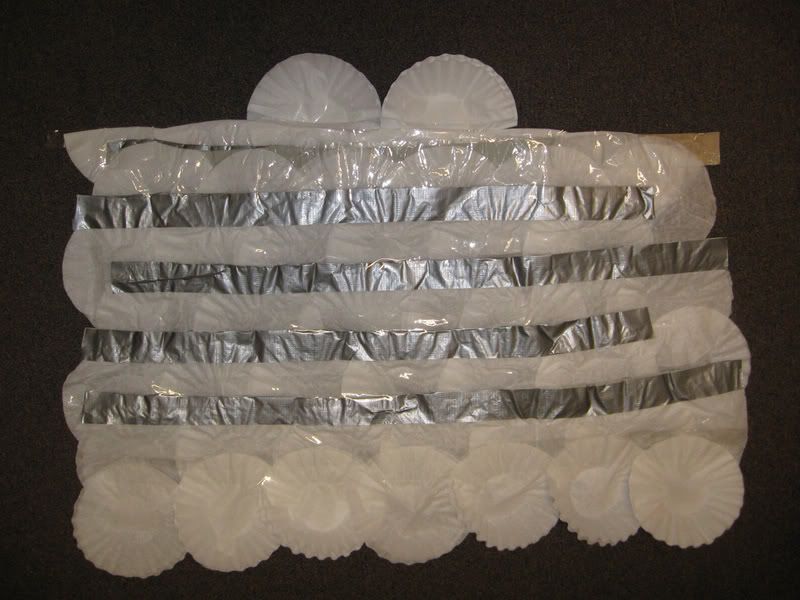 Since you can't just wrap a rectangle around, I made a bustle to cover up the back side...same idea: I folded the filters into triangles and staggered/taped them together: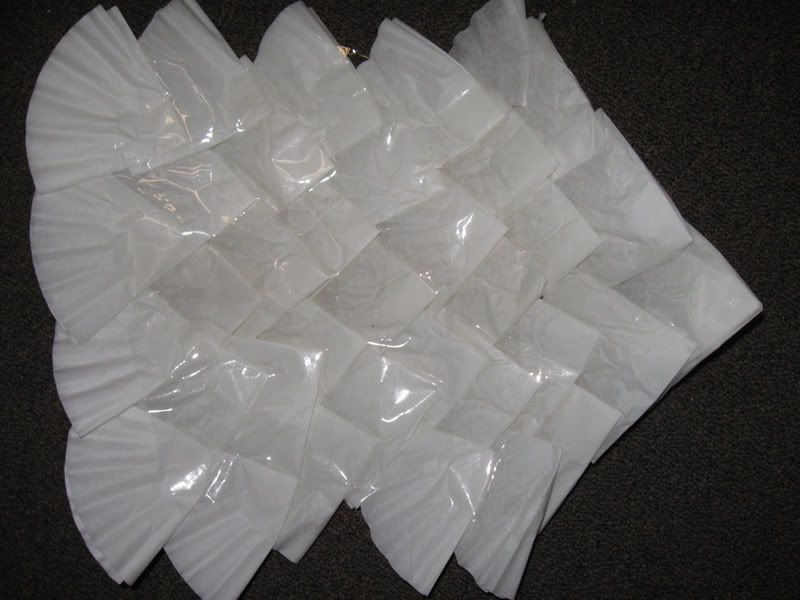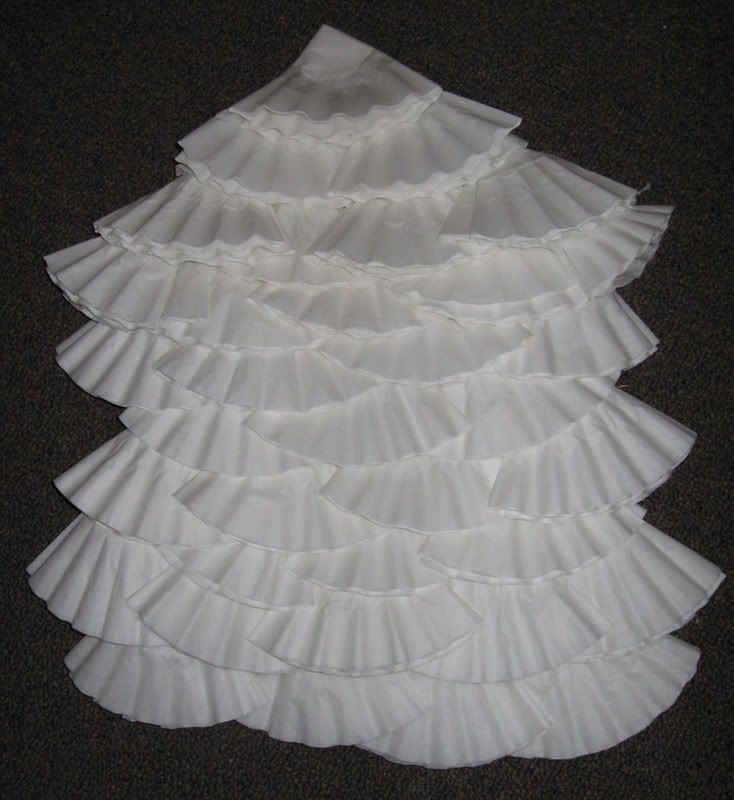 I then taped the bustle to the "rectangle," wrapped it around and taped it together on myself & was ready to go out!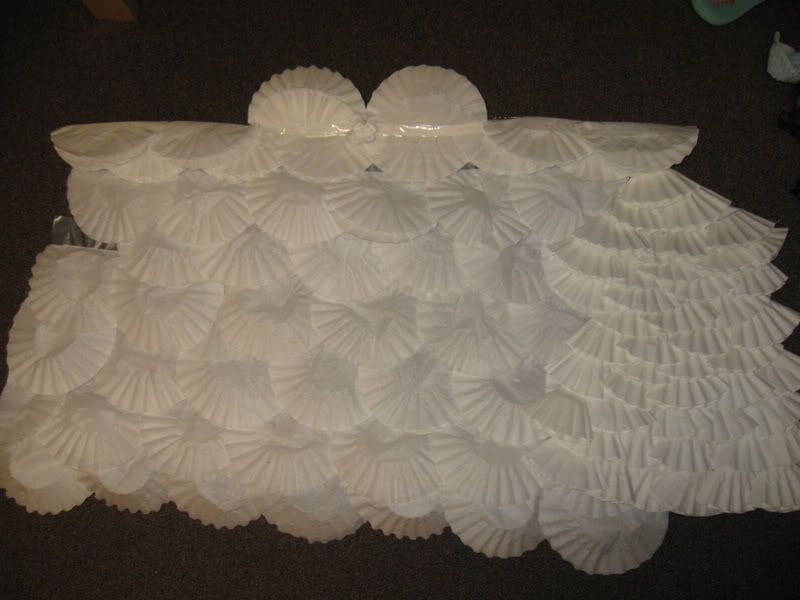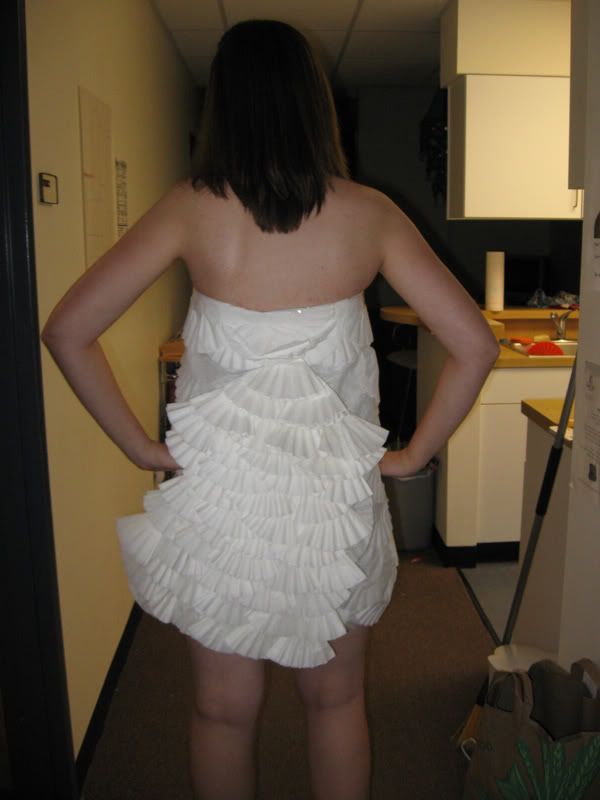 It held up surprising well considering it was rainy outside, and it only got crinkled up when I finally sat down...and later cut it off myself to put on regular clothes haha