(I made these several months ago, but never got around to taking pictures of them.)
So, my mom made me an outfit (one of many) when I was about five years old (ca.1990) from this crazy blue fabric and she's had the leftover in her stash ever since...
Here is the original 90s pants-jumper thingy: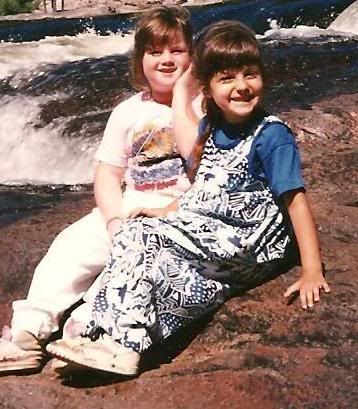 Is it 90s or what?!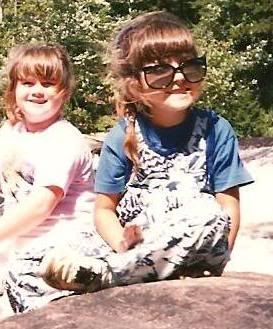 Wow, I was a dorky child...I guess I still am (a dork, not a child).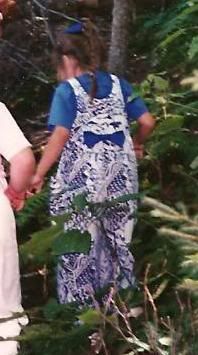 It even had a bow!
So, I had this pattern for wrap-around pants (Simplicity 5508) and thought "Hey! Why not?"
Unfortunately, I didn't have enough fabric to make the entire pair of pants. I decided that I would make the front solid and the back out of the material, and since the pattern pieces were labeled "front piece" and "back piece" (although they are the same piece, just reversed, as per usual). Come time to figure out how to assemble the pieces, and Oops! the two pieces actually each comprise a leg when all is said and done! Stupid mislabeled pattern! Therefore, I had to cut the pieces up and fanagle them (add another seam) so that the back would be out of the crazy material and the front out of the blue when assembled/worn.
That being said, the pattern is otherwise quite simple and these pants are the best lounging-around pants in the world, especially on hot summer days. Although, for some reason (or maybe just my legs are fat) you start to show more leg as the day wears on (when you're sitting). Maybe the way they sit changes as the ties get looser or something...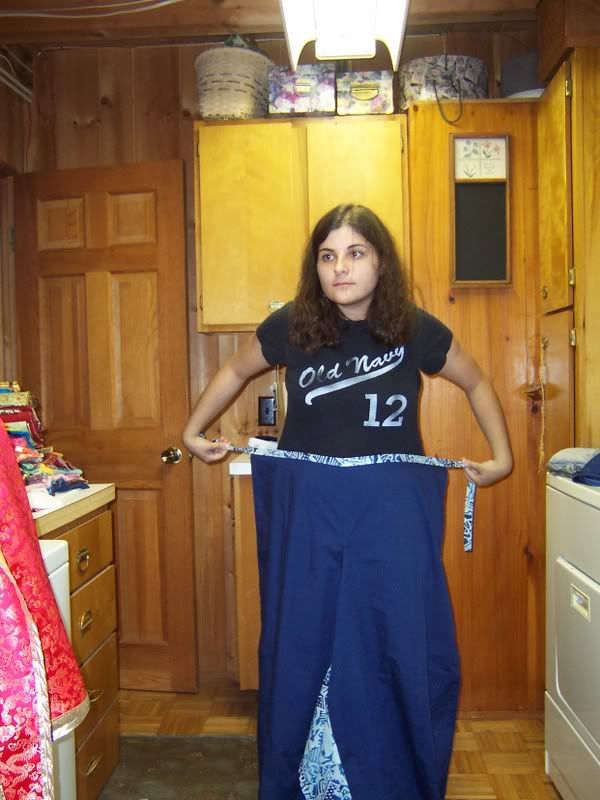 Step One: Fasten ties of front in back.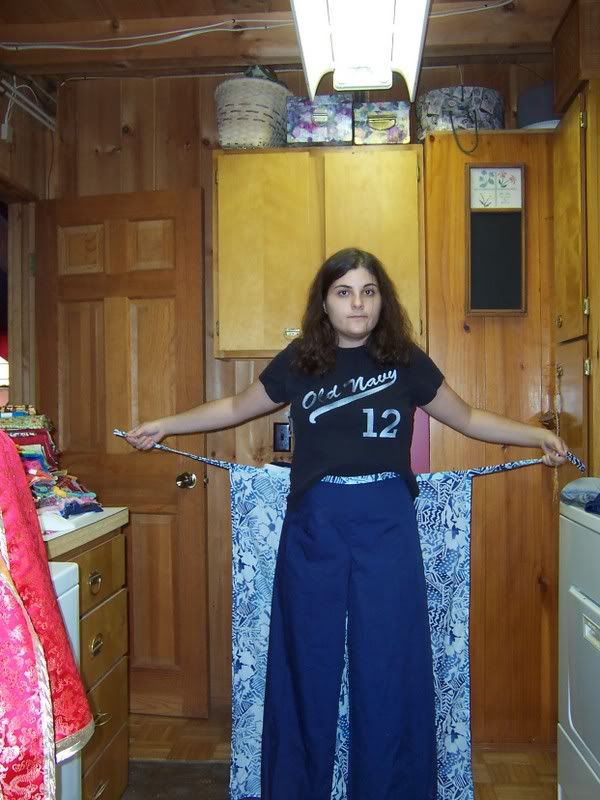 Step Two: Straighten out back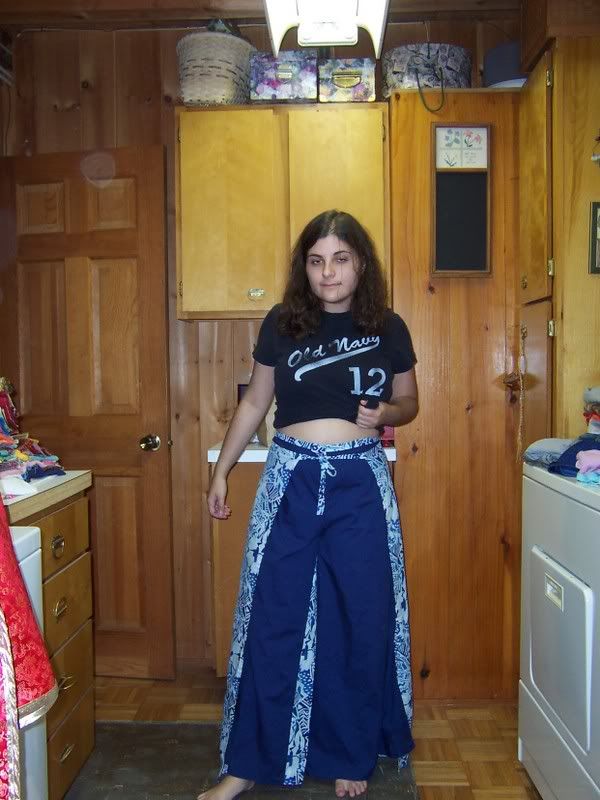 Step Three: Fasten ties of back in front, bringing back overlapping front.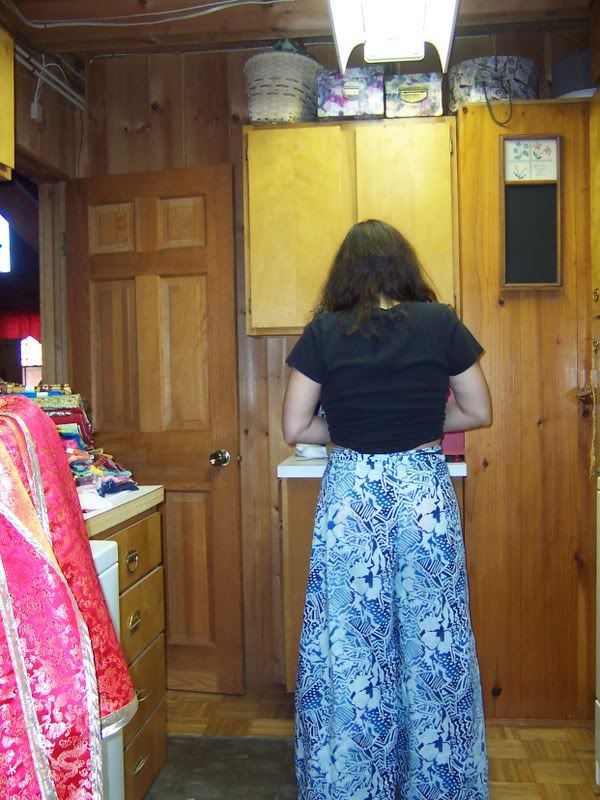 Back view of fully-fastened pants.