I got this fabric in two colors at our Wal-Mart about two years ago. Two fabulous skirts later, and I've got folks wanting to place orders for them. Trouble is, I've *no* idea how to find more of the fabric--especially since I don't know what it's called!!
On the "candle test", it melts and wants to flame pretty rapidly, so it's obviously synthetic. Other than that. . . . I'm clueless. Anyone have an idea?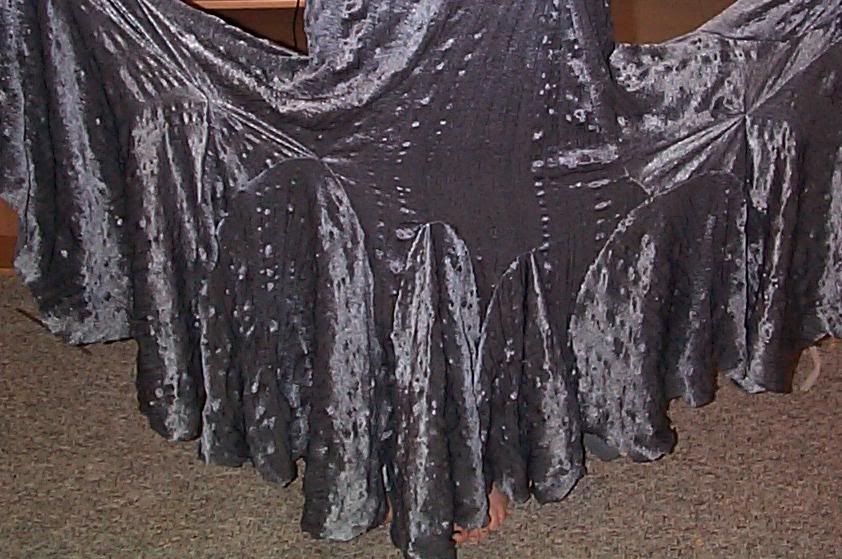 As you can (hopefully) see, it's very irregular in its crinkly-ness, and quite slippery and shiny.
Any help would be so very much appreciated.