Around 8 years ago, I saw this fabric in Ikea, and became OBSESSED with it.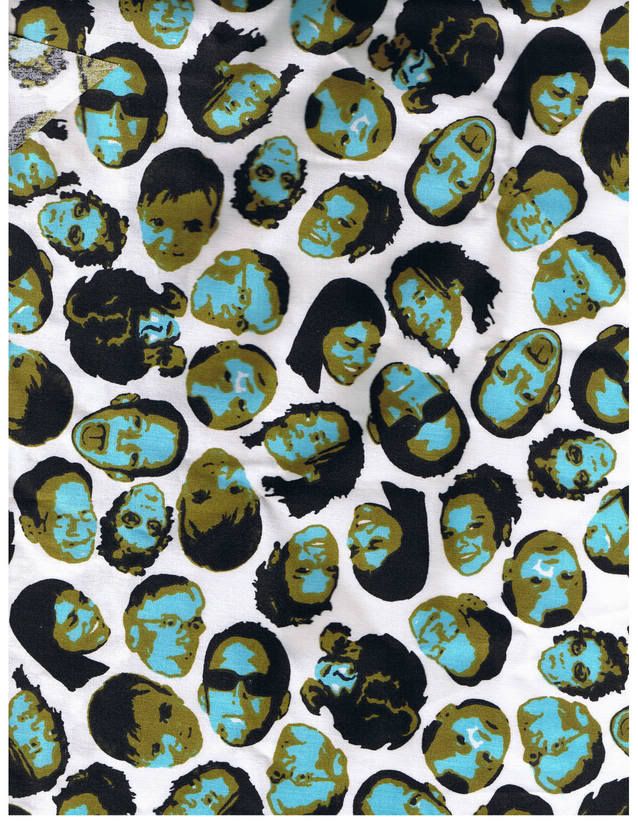 I bought 2.5 metres of it, and swiftly made a little wrap apron style wrap dress that I had designed in my brain, pencilled out, and then found a Vogue Anna Sui pattern that looked almost exactly like what I drew, so I bought that, and stitched it up. I called it the Babyhead dress, for reasons I can't remember why, even though there is only one baby in the print.
I was so obsessed with this fabric that the next week I ran back to Ikea and bought 5 more metres of the stuff. And folded it nicely, and put it in a trunk. Where it stayed for the next 8 years.
Fast forward to 2006, and I feel like sewing, and I want a 1950s style summer halter dress with a circle skirt. Suddenly think of the babyhead print.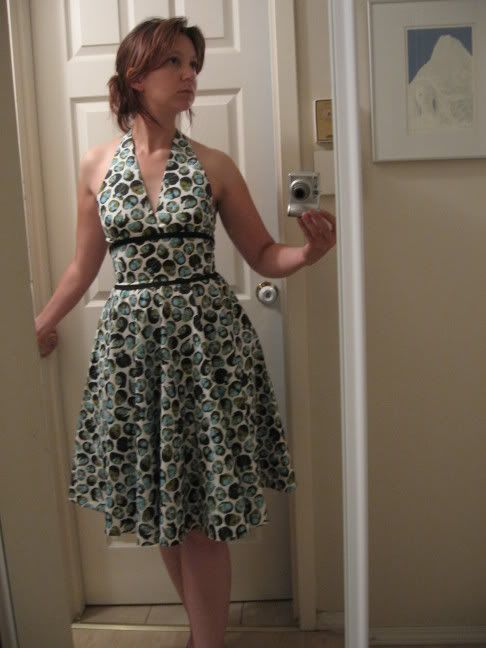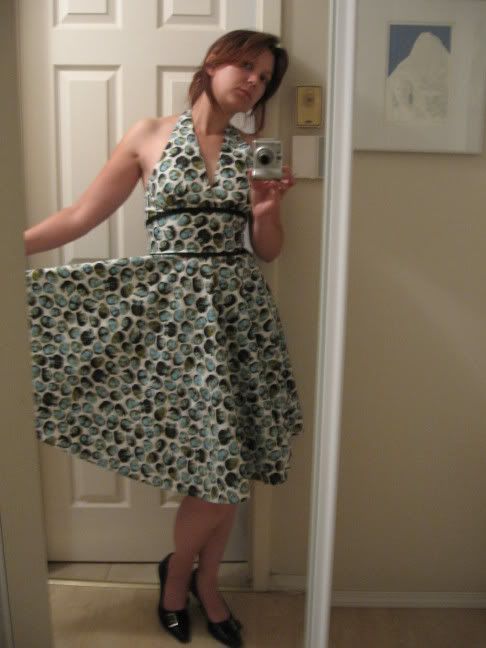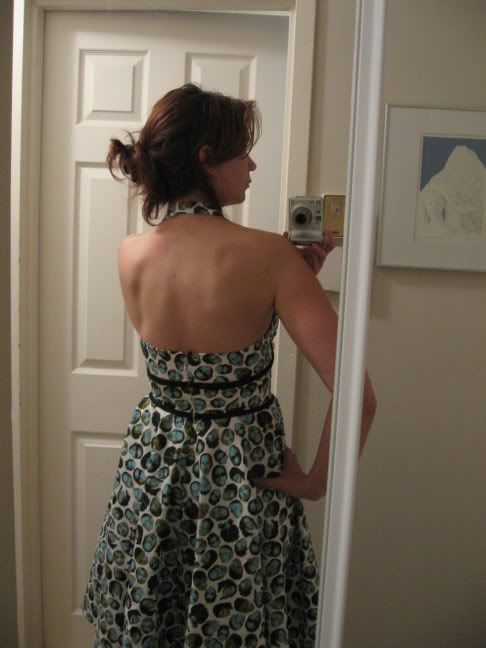 I used McCalls 4826 pattern (there is a large discussion about this pattern here)
https://www.craftster.org/forum/index.php?topic=35832.0
I had to do quite a lot of pattern adjusting as I am extremely short waisted (about 2" shorter in nape to waist length than the pattern) and also of very little boobage. I also cut a circle skirt instead of using the gathered skirt as I find they are way more flattering.
Incidently, here is the apron dress from 8 years ago.... i was a little sluttier....