Just finished my version of this dress, and never even knew there was a sew along!
Here's my version, which I made out of some Ikea fabric I bought years ago... I also just posted about it here
https://www.craftster.org/forum/index.php?topic=107684.0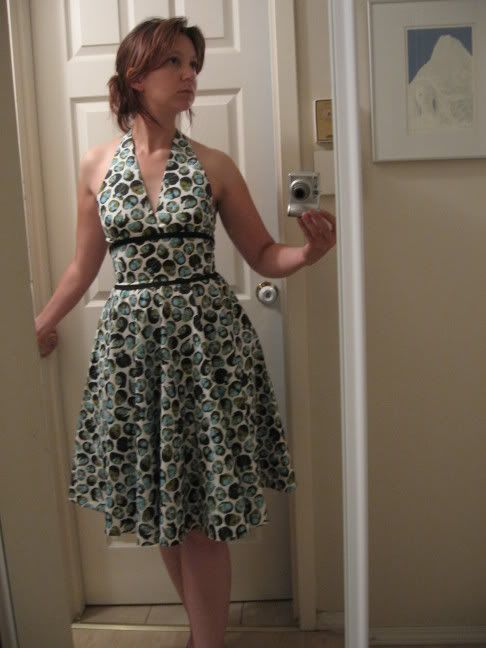 Here the fabulous fabric: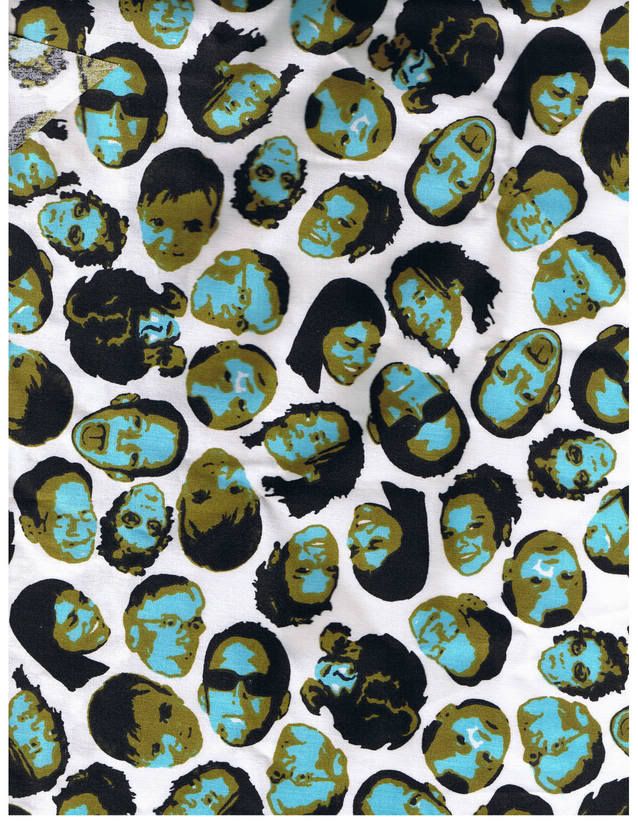 My thoughts on the pattern: its not very well designed... I hated the way they put the zipper in last. I think that makes the dress look very homemade. If you are already lining the bodice, why not just make a skirt lining, attach to the bottom of the bodice lining, insert the zipper, and fold the edges of the lining to the inside, and slipstich along the zipper? That would finish it really nicely... But, i didn't really read all the instructions before I began...
I had to do quite a lot of alterations for this (and I just wanted to make a quick summer dress...) I am extremely short waisted (2 " less than the 16" long for my size) and small boobed (34A). So i decided to make size 10, even though it recommends it for a bust of 32.5, because it has 3" of ease. That is about 1-2" larger than I am, and I decided that I would like a halter dress to fit fairly snug. I folded out about an inch of length through the bust as I am only an A cup (patterns are drafted for a B cup), then I cleaned up the side seams, and altered the waist piece to increase from a 25" waist up to fit my 28" waist (actually only added 1" as the pattern had 2" of waist ease). I made a quick mock up of the bodice pieces from the lining cause I knew the back would have been mucked about because of the shortening. It fit well but I decided to improve the visuals by raising the back by 1", and also to make the armhole smaller
I also left the neck strap as long as possible, and didn't alter length until the whole thing was finished.
I made it up, and as I was gathering the skirt, was thinking that this was too much fabric and that I hate gathered skirts. The fabric is stiff, so I stuck out quite unattractively... I should have listened to my gut which said circle skirt.
So I cut a circle skirt. And hemmed the damn thing by hand.