So I made a dress on my long summer holidays (waaaaah, they're nearly over!
)
I was recently intrigued by elastic shirring and I decided to give it a go and I came up with this...its basically a tube with shirring to below the waist and some ribbon trim to make it a little prettier! The shirring took the longest - there are about 40 rows of shirring - booooooooring!
I think it turned out cute...what do you think?
From the front
and the back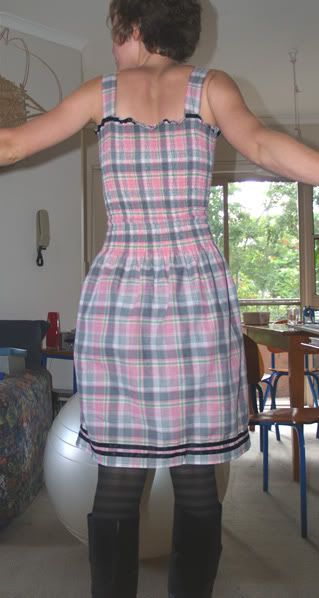 I was thinking about putting some cute pockets on it but then I got too excited and I just had to wear it...I might still add pockets....later
Enjoy...I'd love some feedback!