I just had to share pics. This is the first time I've ever followed a pattern and my second time completing something crocheted (although the first was a scarf entirely done in hdc...pretty simple!) Anyway, I apologise for the crummy pics, I had to resort to using a phone camera because a friend has borrowed our good camera...
I planned on making some big chunky red ones but I ran out of yarn halfway through the second slipper. I have made lots of mistakes but I love them anyway. I didn't really know how to join rows so I made it up (and I wasn't very consistent with my mistakes
)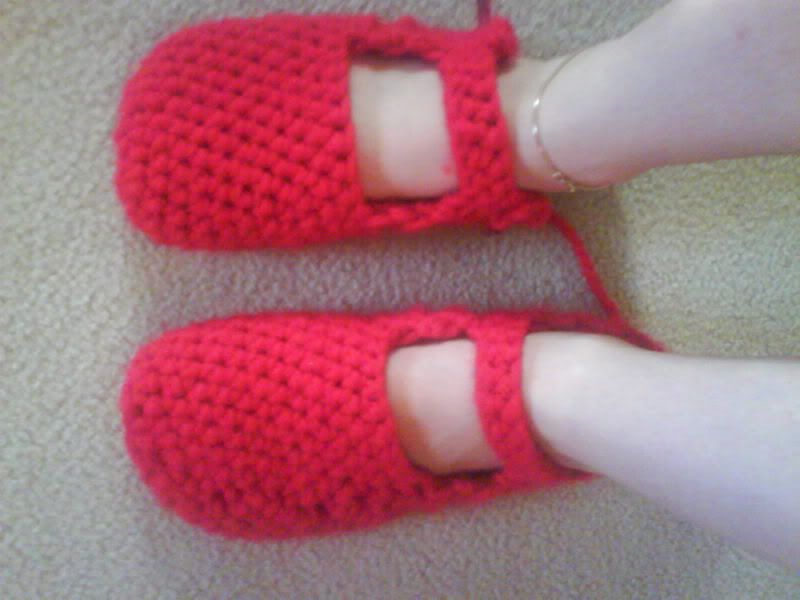 Then I was so excited I had to make another but the only yarn I had was some crappy black and white stuff...
Hehe, thanks so much for the pattern! I had heaps of fun learning all this new stuff! It's a huge learning curve...I'm getting there slowly...