I scanned in another that I forgot I drew. I did this one over my last christmas break...his name is Adair and he was heavily inspired by a 'Commando' comic called 'Terror in the Sky'.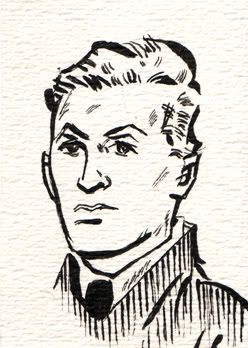 It's just a fine point black pen on some lovely watercolour paper I found. I really didn't want to colour it. What do you all think?
...I don't think I'll be pumping out many cards soon...I have 7 exams to get through first...