So this is how I spent my weekend
If you are not familiar with bento boxes, they are traditional Japanese meals served usually as a packed lunch but I styled mine after one you would find in a Japanese restaurant:
Clockwise starting from the top left hand corner we have seaweed salad with sesame seeds, steamed potstickers and eggrolls, rice with nori flakes and a vegetables (carrots, cucumber, and a lime), four sushi rolls, and in the center a little wasabi and pickled ginger.
Everything can be removed and rearranged (even the red felt boxes can come out form the larger black box)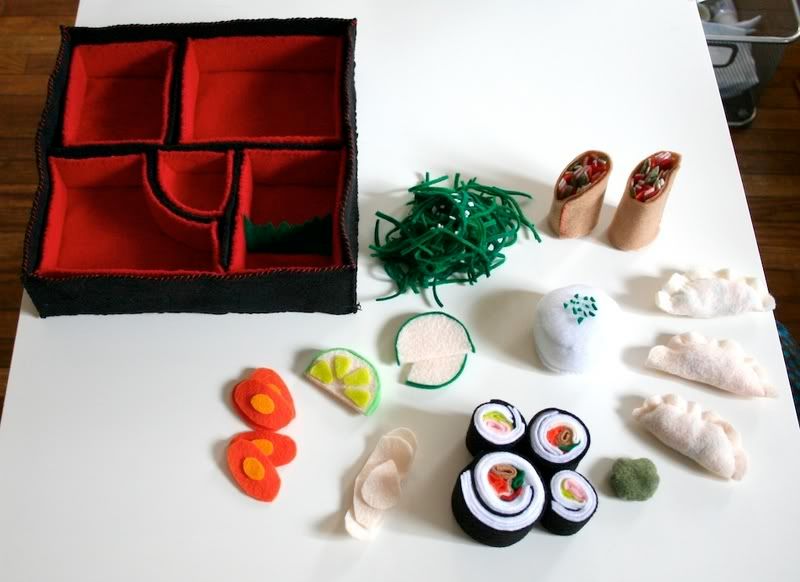 close up the the sushi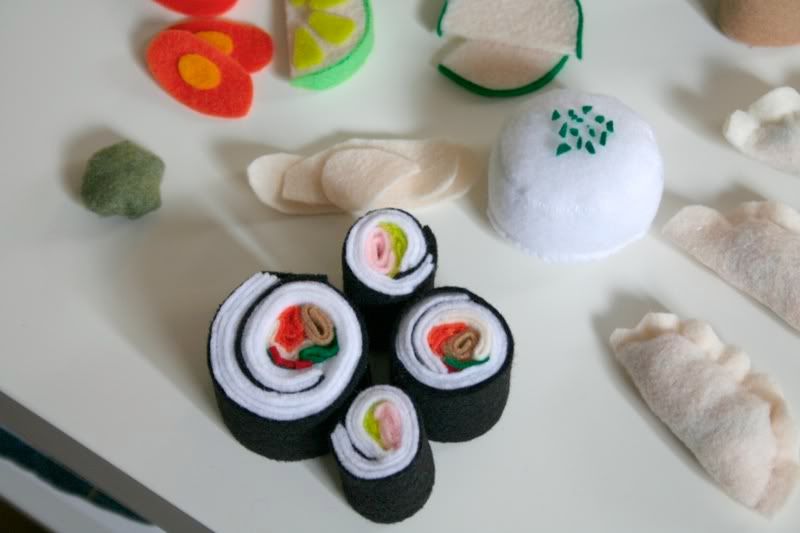 another angle
I had a lot of fun making this. The bento box itself was the hardest since I had never attemped felt boxes before. But the sushi is the most fun just because you roll it up like you would a real sushi roll. Now it gets packed away until my daughter is old enough to play green tea time with it!
Comments/critiques welcome!