I'm getting married in March and a few weeks ago, my mom emailed me saying "I'd like something like this
http://www.coggles.com/store/item/Vivienne%20Westwood%20-%20Jewel/32521
wear to your wedding". About 5 hours, 18 feet of sterling wire, 4 1/2 strands of button pearls, one strand of large pearls, and a few charms and findings later . . .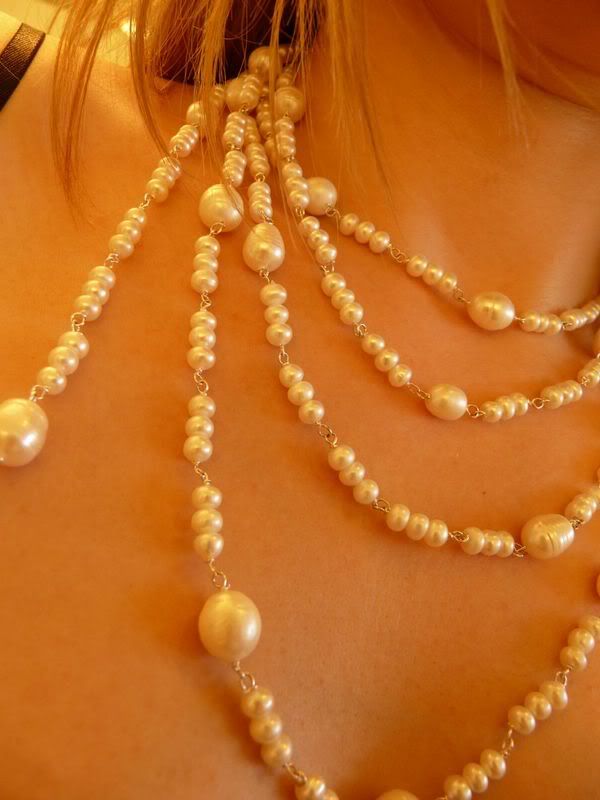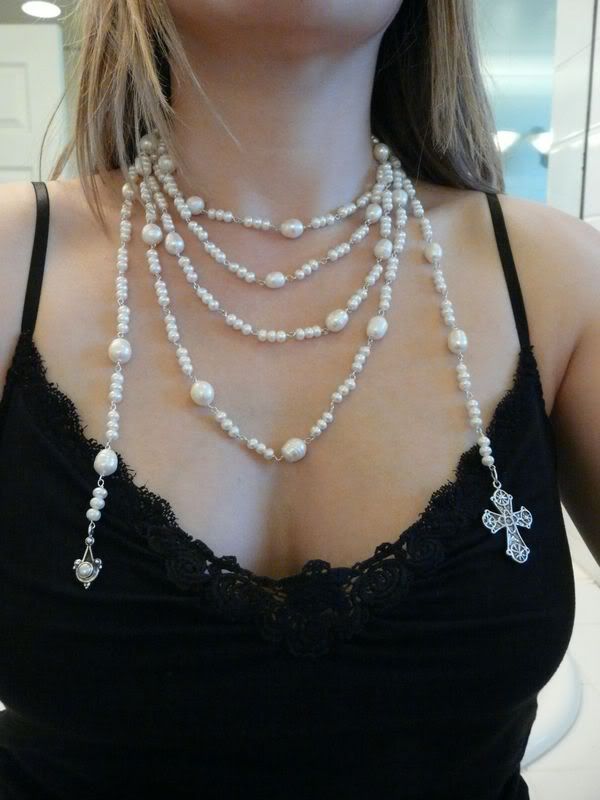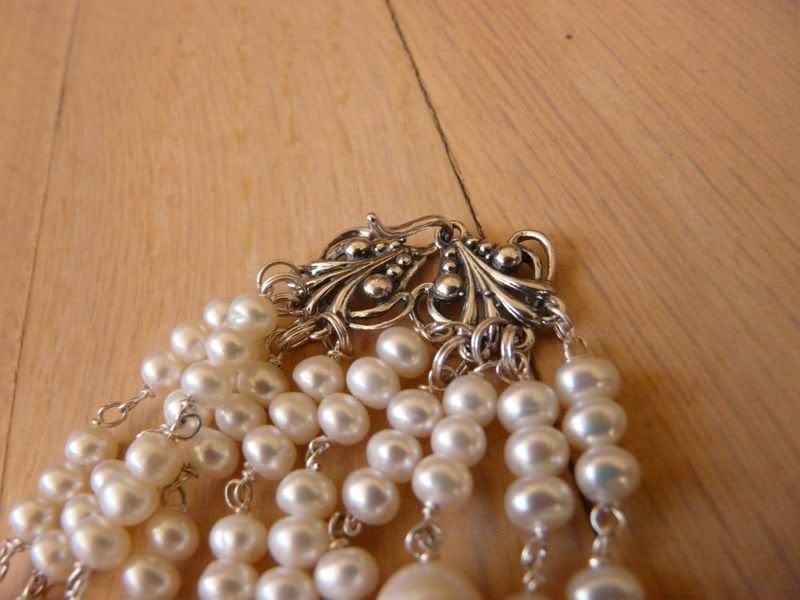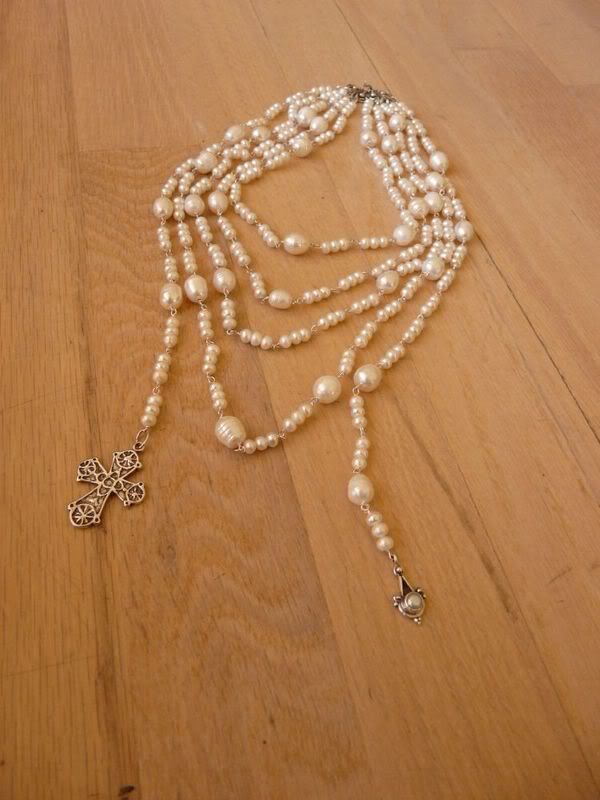 I really wanted to keep all the materials natural (sterling and genuine pearls) since this was such a HUGE time commitment to make. Even so, I bought everything at Fire Mountain gems and w/ my discount it was under $40 to make. HOORAY FOR FIRE MOUNTAIN GEMS!!! LOVE LOVE LOVE!
I love it and my mom is thrilled with it. I'm not usually much for "epic" pieces but this was a TON of fun to make and I'm really happy with the results!