I made this purse for my DD1. I used Red Heart Super Saver Pinata. I based the purse on this pattern:
http://www.bernat.com/pattern.php?PID=2345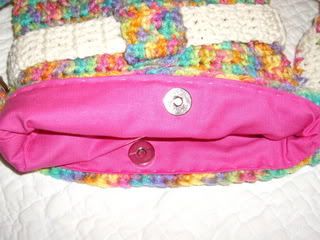 My DH sewed the lining for me totally by hand! I didn't even know he could sew! ( We've been married for almost 7 years.) He said he thought it was better that I didn't know......