Well.. I'm just going to show off a quilt I made for my puppy with his bandanas he gets from going to the groomer. I had a ton of extra fabric so I made the border from that.
Linked out because the files are large
http://img.photobucket.com/albums/v228/simplyelemental/IMG_0263.jpg
and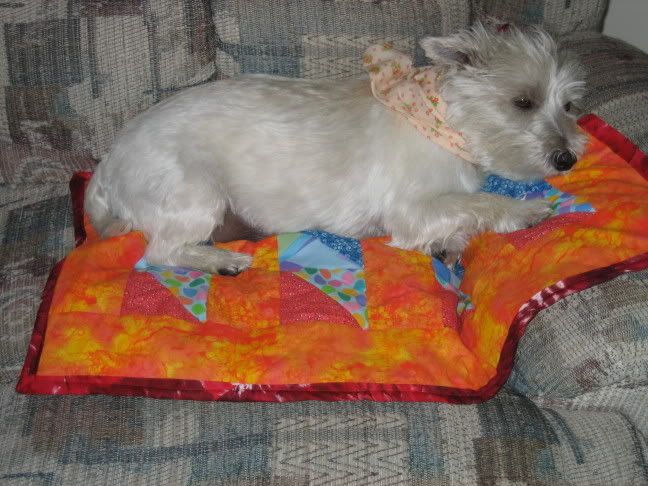 Ok.. hope this is a good start it's my first post here ever!
Selise