I made this funky little purse for my friend Siobhan who likes things that are purple and sparkly and happened to have a birthday last weekend. She absolutely loved it.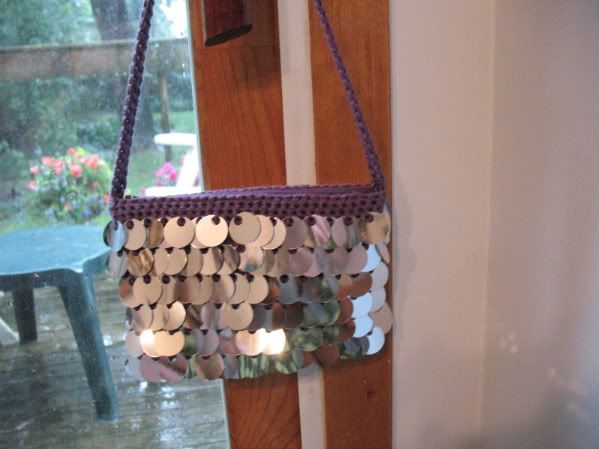 I lined the inside with some lightweight sparkly denim and gave it a zipper. You can't see it too well in the picture but here you go anyway
It's about 8 inches long. I used 2 strands of Bernat's Cool Crochet (remember that stuff? came and went pretty fast!) that I'd bought for something else I will probably never make. I probably used 200+ paillettes.
Thanks for looking! C+C welcome.