I love the look of slouchy hats and have been making quite a few.
This yarn is so soft and comfortable, it really makes the hat.
On to the pictures!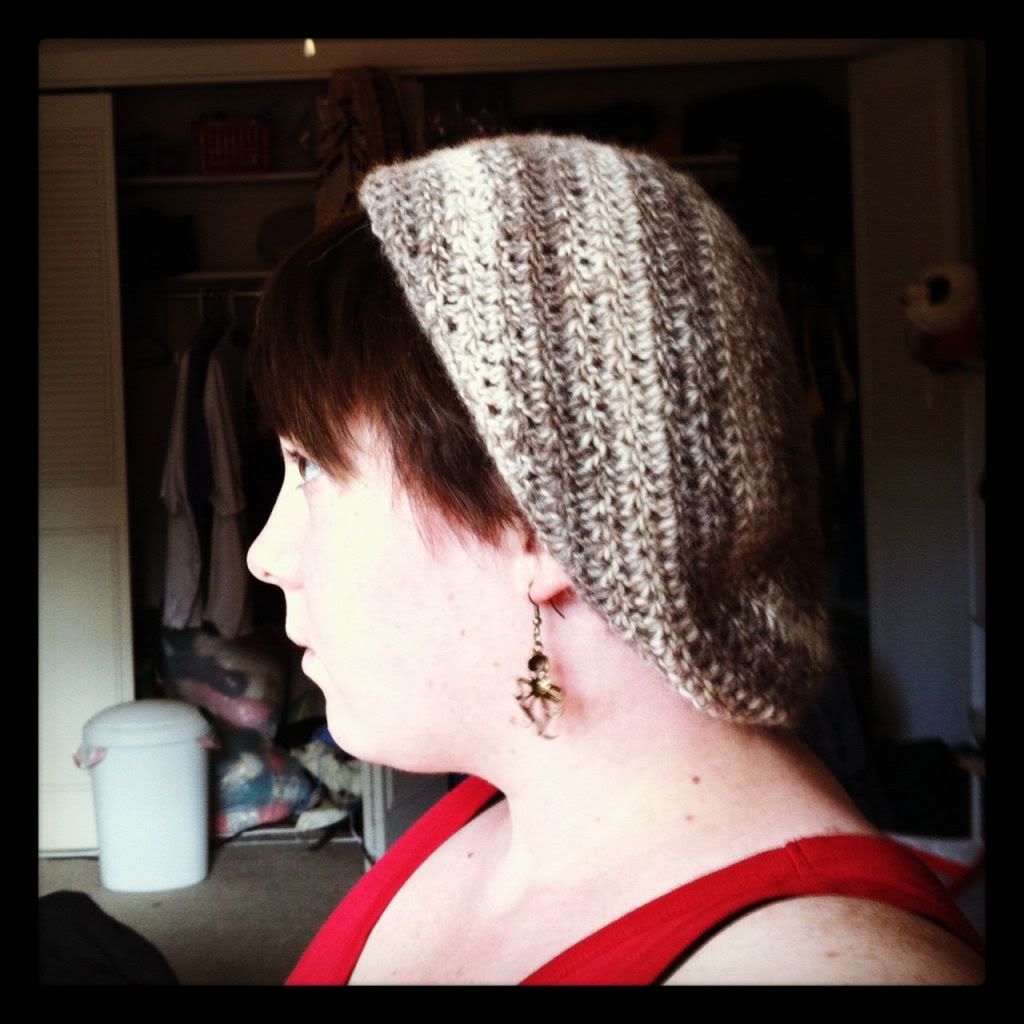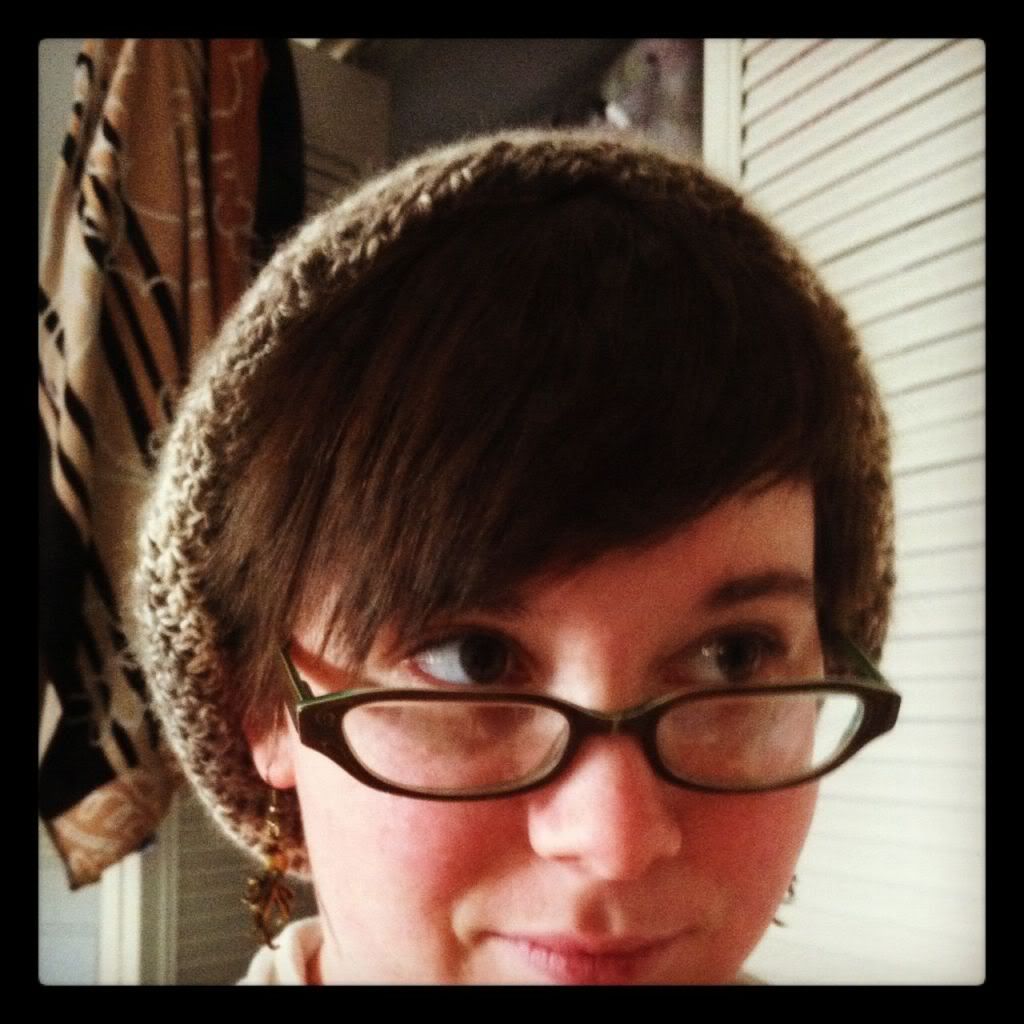 Please, tell me what you think! I know it's simple, and I've made other, more detailed ones. I really like the simplicity of this one.