In my Fashion Merchanding class, we had a project where we had to predict the fashion of fall/winter 2009-2010. Everyone else decided to do a posterboard and drawing. How boring! So! I decided to be an overachiever and make my outfit. This is the first outfit I have made for a doll. I'm not used to working so small. >.<
But anyways! This is the finsihed outfit. What do you guys think?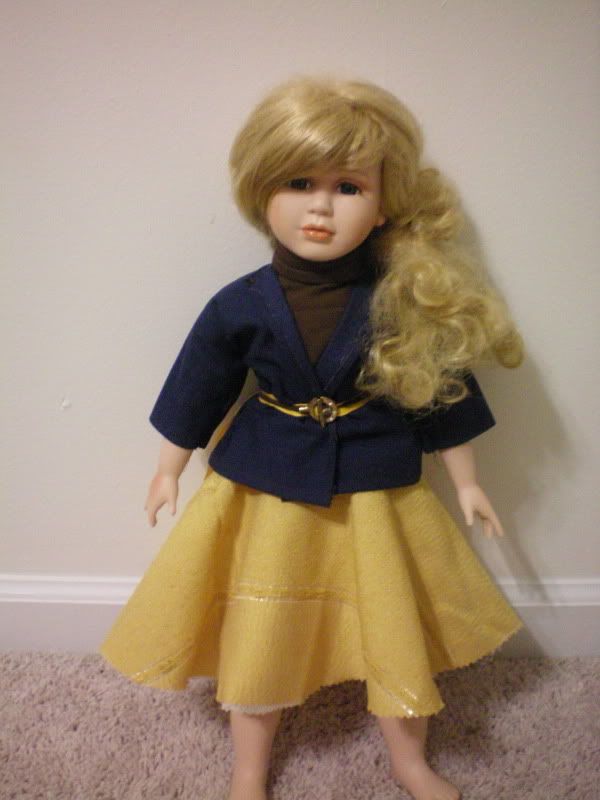 Comment appreciated. Thank you!