Here is my first poppet. I fixed her neck problem and gave her clothes. She is un-named as she is a gift to my youngest neice. Her feet look extra chubby in this photo. It's just the weird angle i was at when i took the picture.
Here is my 2nd poppet. I finished her this weekend. I've been calling her Sugar Plum, but who is very in to medieval things so i dressed this poppet in a bodice and chemise. The bodice is reversable with skull and cross bones fabric on the other side.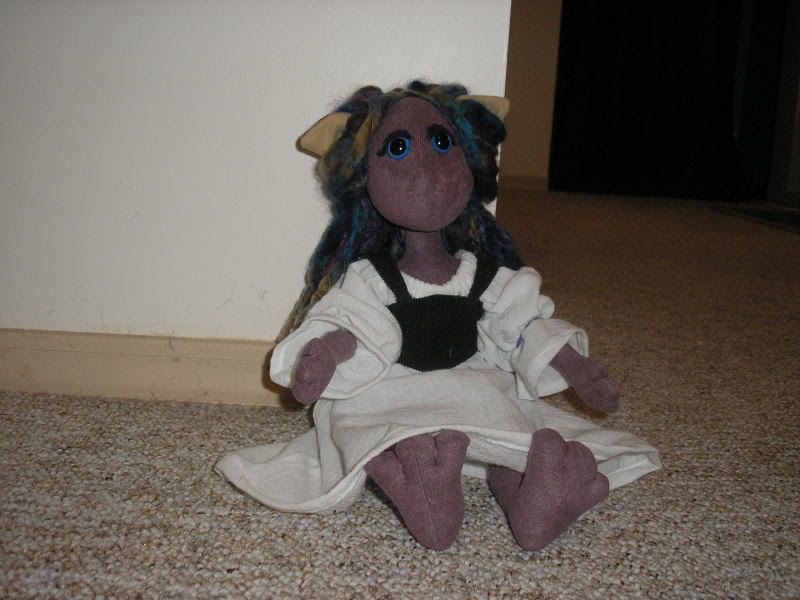 Here she is looking winsome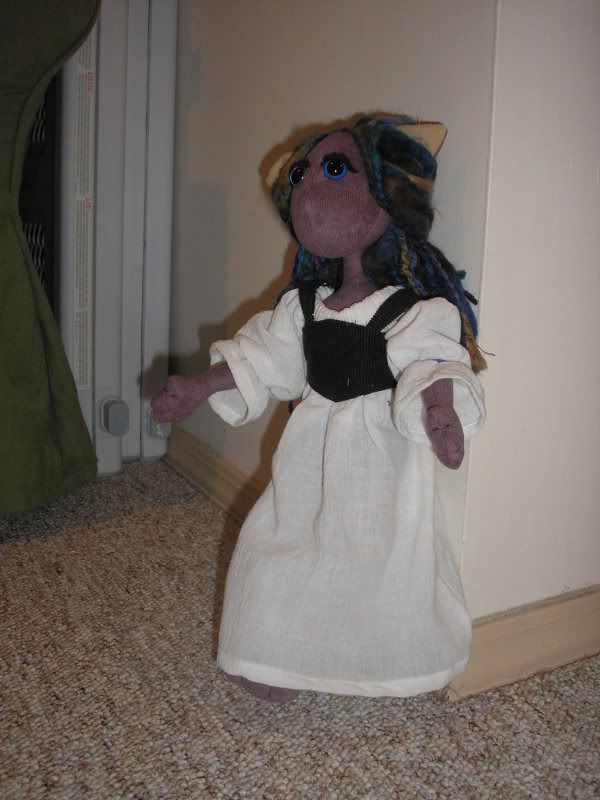 I wish the pictures showed her hair better. My camera keeps making her color's all wonky. The yarn is very thick and goes from tan to deep purple to bright blue. Her eyelids are dark purple as well if that gives you any indication how distorted the colors are in the photo.