I stitched these a few years ago and finally got around to making them into "bell pulls." Although neither of them actually have bells. They are going to be xmas gifts for my MIL and SIL. I'm so jazzed that I've finished them so far in advance!
This was made from freebies I found online a while ago. They are stitched with hand dyed threads.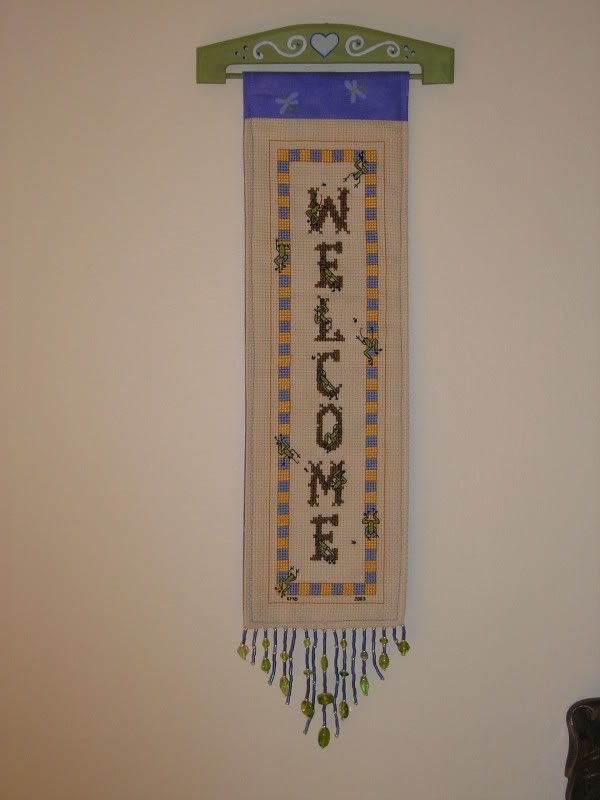 I put this together from a froggie font I have in an alphabet pattern book.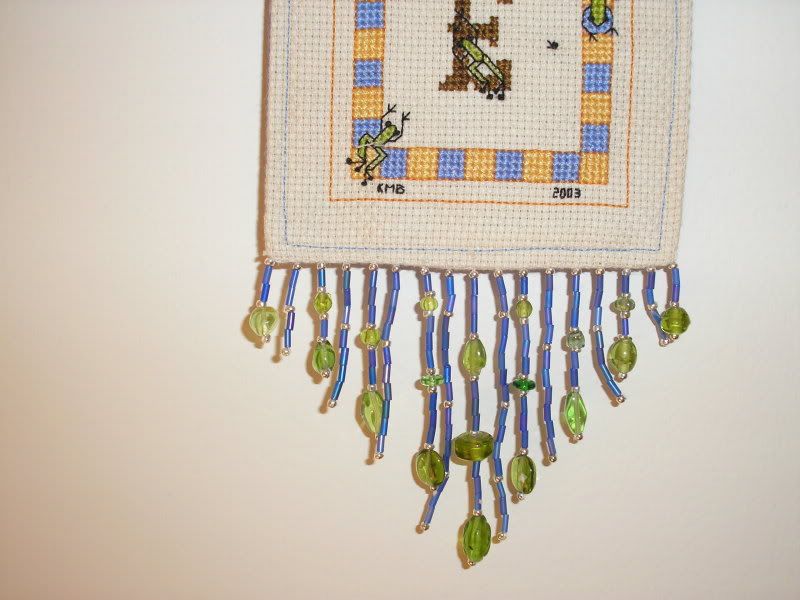 Here's a close up of the frogs and the fringe at the bottom.