ah glad you got it and i hope you like everything
after long last here is what i got from brushintheraincloud
the lovely box it came in
some great pot holders that have already helped my mom with her enchiladas
the yarn ball before unwrapping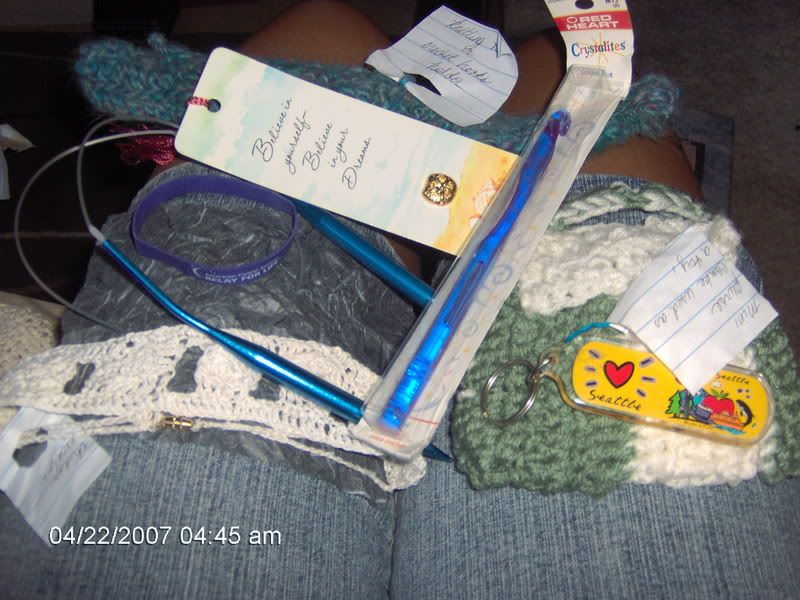 some of the lovelies which include:
crocheted choker
circular knitting needles
a crochet hook
hook/needle holder (did you spin the yarn?)
mini/toy purse
and others which you can see in the pic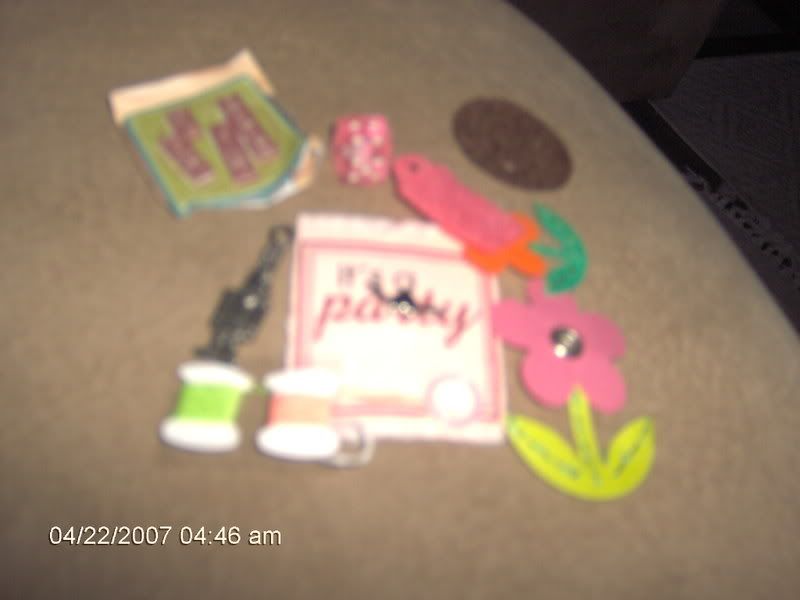 and also these little lovelies
my fav. is the dice bead, where did you get them from?
thanks so much!