Those projects came out just beautifully. I also like your idea of using the bias tape instead of fabric ties, what a PITA to cut, sew and turn 48 of those suckers! I was thinking of using ribbon instead.. here is what I have so far:
crib skirt ( sitting on my slipcovered chaise lounge)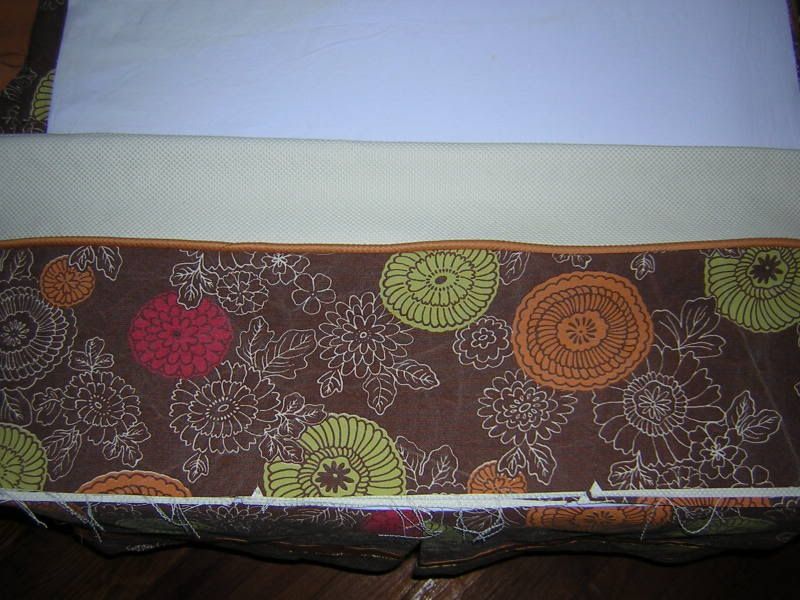 unfinished bumpers
store bought pillow
I have til Oct. to finish. What else are you doing in your nursery?