This is my first dress! I'm so excited! I saw
these tops
that Vegbee made and I just had to make something like that so I went to Wal-Mart bought some elastic thread, came home and got to work. I need to add sleeves or something because Dani is really active so it slips down and we don't want any nips showing, right?
Anyways I'll stop talking here it is.
On her (yes she is standing on the table)
Sort of back/side view (someday she'll be posing like Vegbee's "monkey")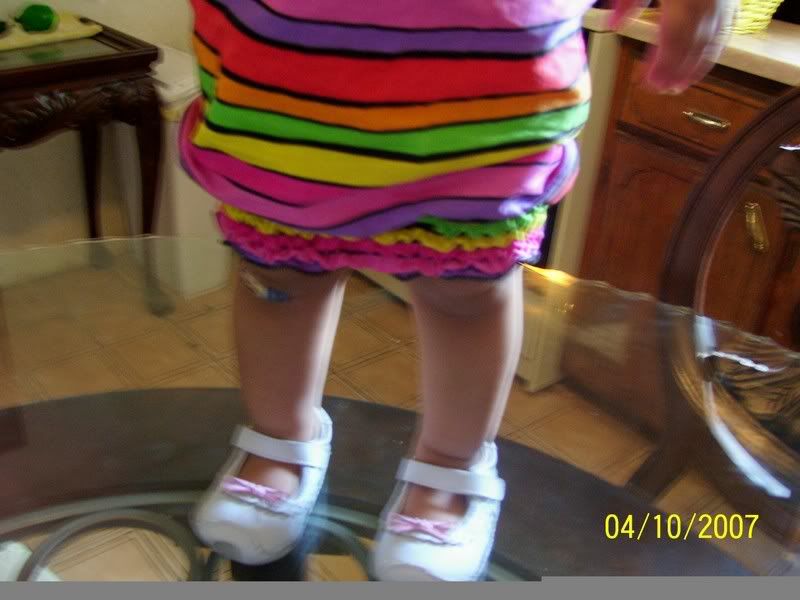 And sort of close-up of shirring
Please comment I would really like to know your honest opinion because it was so fun making something for Dani (especially running after her trying to get a good picture) that I want to make more. Should I stop sewing or keep on going?
By the way does anyone know how to resize photobucket pictures? These are huge!