The title says it all.
bob-omb, I saw it on someone's Wists and had to try it.
my crocheted hackey sack, before it grew wings
My birdie! Oh how it makes me laugh, and oh how much it looks like a fly...
Failed attempt at an action shot...well...I had fun...
close up of birdie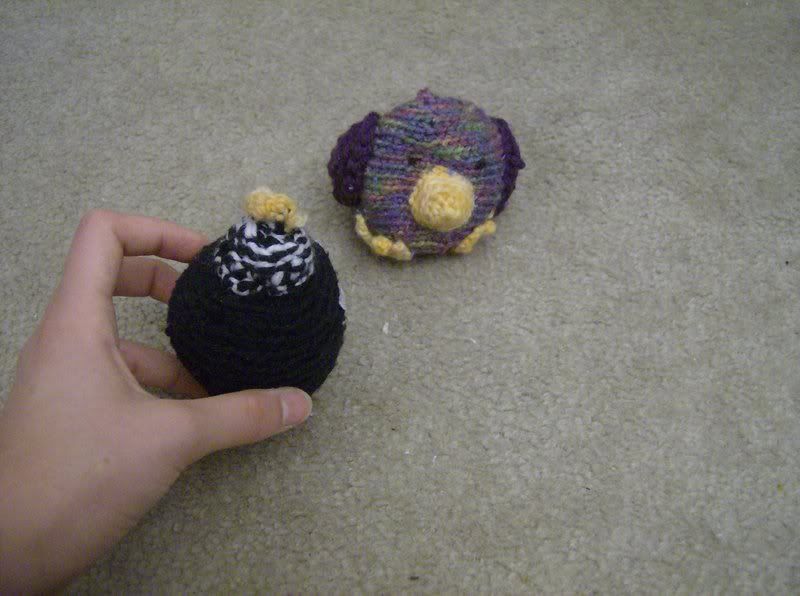 uh oh, you'd better get away, I think he's about to blow!
I'd love any comments. I basically made both of these at school with no pattern. I can't read crochet patterns. They were tons of fun, and that birdie can truly be used as a hackey sack if you don't mind abusing stuffed animals. I'm a vegetarian and I'll do it, so I think most people shouldn't mind. Thanks for looking!