I don't know how this happenedI love patchwork. I've been piecing together fabric scraps since 7th grade. However, usually I made silly, bubbly bags which many people would love to carry, but which are more cheery than stylish. I love cheery. However, I was sewing as usual, but I decided to stick to all red fabrics(I almost managed it) and try out a new purse style. Then I didn't feel like making a handle, so I added a pre-made one. And it turned out nice. So nice I almost don't know what to do with it. I don't carry fancy purses. But I will stop writing now and show you pictures.
Here's the front: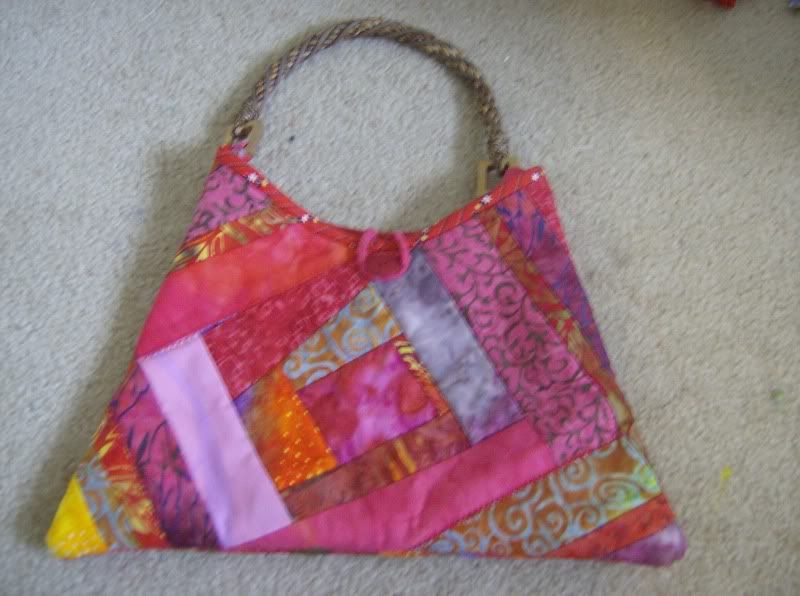 And here's the back:
Thank you for reading! Questions and comments are beloved!
-Rachel