Class/Challenge/House Pride:
Herbology - Cherries!
House:
Sssssslytherin!
Project Name:
Bourbon Cherries
Project Page Link:
N/A
Brief Description:
I've seen Bourbon Cherries before, but none made out of the Rainer variety (aka my favorite kind!). I didn't have a fancy cherry pitter, so I just used a chopstick to push the pits out. Then pour your favorite Bourbon over the cherries. Shake once every few days and steep for about a month. I am sure I will lose patience before then, but I will try my best!
Project Picture: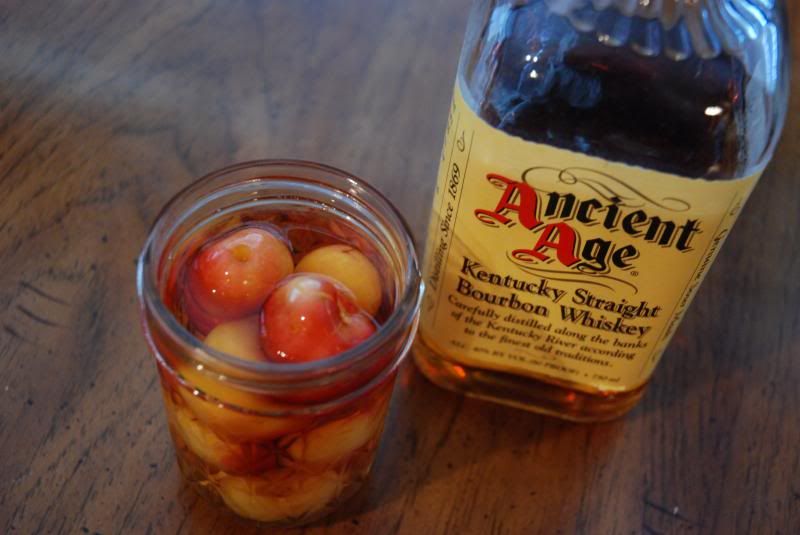 They look so pretty! I can't wait to see how it all turns out! You can use the flavored Bourbon in cocktails and eat the cherries as a boozy snack or on top of ice cream!