I received from Harvey! Hooray!
Here is a group shot of all my Daria goodies: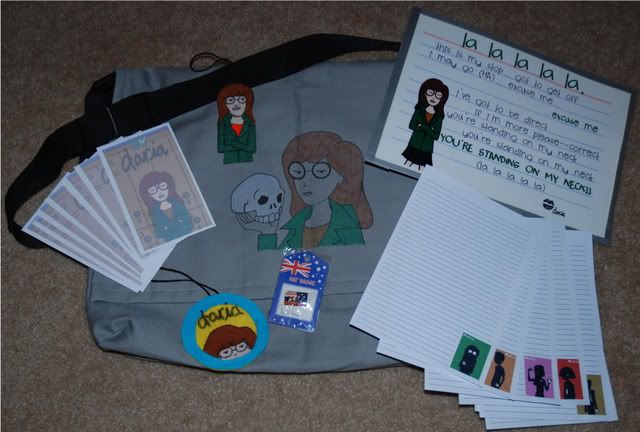 Close up images of the messenger bag detail and inside material... I love this bag!
Next I got some stationary and I thought the folder deserved a picture all by itself: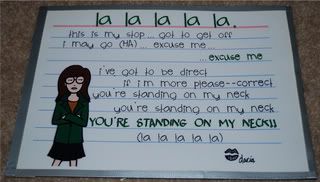 Here are the envelopes and paper, each "dpod" character has a tiny saying next to them... Daria "drown them out" and Quinn "be cute":
Also some felt ornaments and an pin from Australia!
The ornaments are so going on my tree this year, lol!
Thank you again Harvey for being such and awesome swap partner.
Can't wait for you to get your package!