Alright class, prepare your wisting/pinning buttons!
I received from padfoot this afternoon! She has spoiled me rotten. Multiple squees ahead. (You have been warned.)
First are some prezzies from Hermione. She sent a replica of her wand, a Whomping Willow pendant, Alohomora bracelet, and Wingardium Leviosa feather earrings. They along with my presents from Luna (below) were all in a cute Monster Book of Monsters tin. He had bands holding him together, so I risked possibly having my fingers chomped on to get the goodies.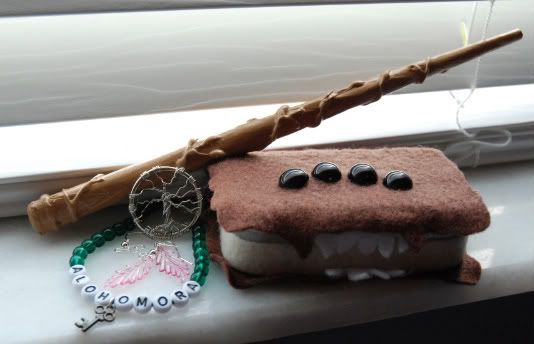 Next are my gifts from Luna. She has included a Hallows necklace and matching earrings, a Butterbeer cork necklace and raddish earrings! I am starting to have trouble deciding which earrings I am going to be wearing on opening night!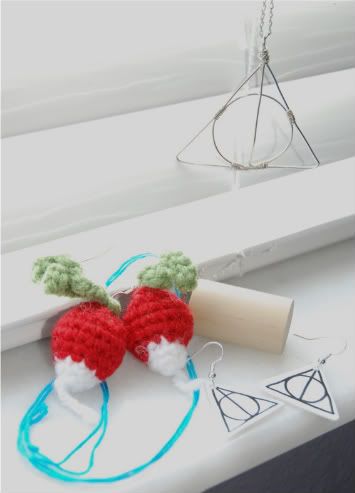 From Gred and Forge I was gifted my very own Pygmy Puff! I almost didn't want to take him/her out of the package, it was just too cute! I am taking suggestions for names...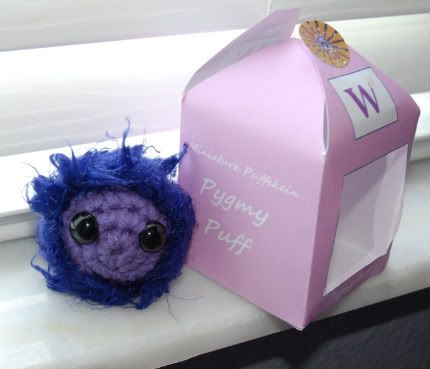 From Harry I was given a baby Hedwig (from my Wist!
), a crocheted snitch and a cinch bag in my house colors. To my geeky pleasure I found that my dice fit in it, too!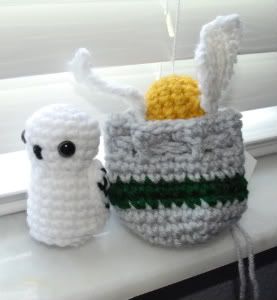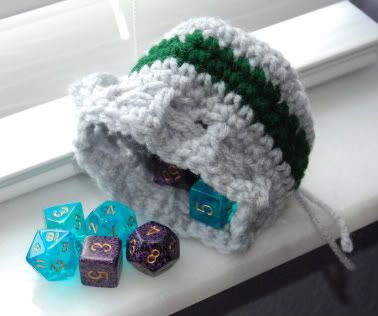 Hagrid had sent me a bag with the Hallows on it. I must admit, knowing who sent it I was a little cautious to open it! What if it had been a blast ended skrewt?!?! Lucky for me it was a Common Welsh Green Dragon.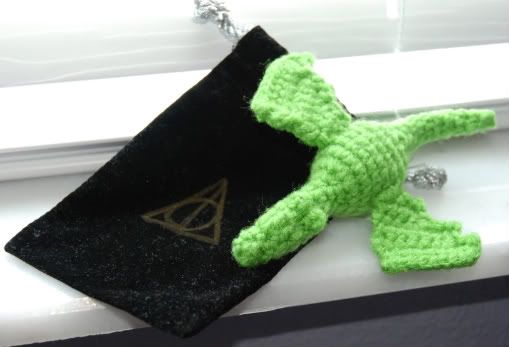 Last, but most certainly not the least, I was given Butterbeer candies from Ron and some Lemon Drops from Dumbledore! Dumbledore has also sent a baby Fawkes that I am continuing to squee over!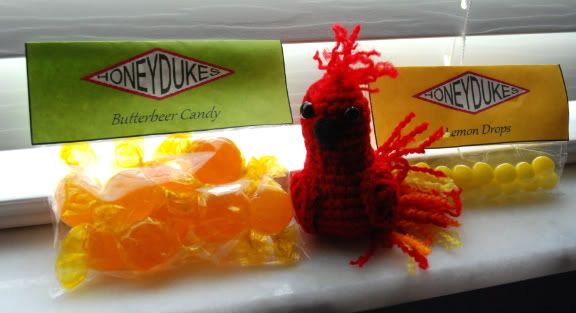 Thank you, thank you, THANK YOU padfoot for the awesome package. I am ever so grateful for the time and efforts you have put into all my goodies. They will be cherished for many years to come!