i just got back from a weekend away and look what was awaiting me!!!
my package from Cayce!!!!!
look! look!!!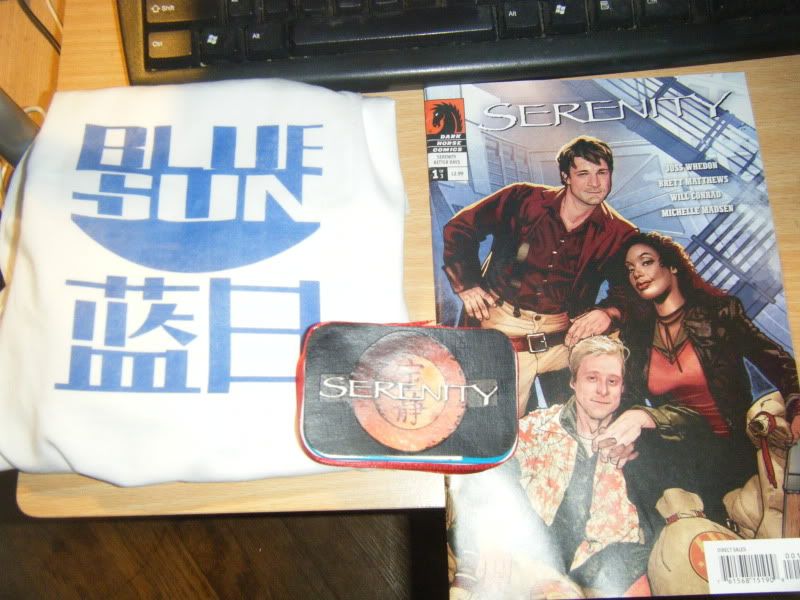 a blue sun t-shirt! Serenity comic and....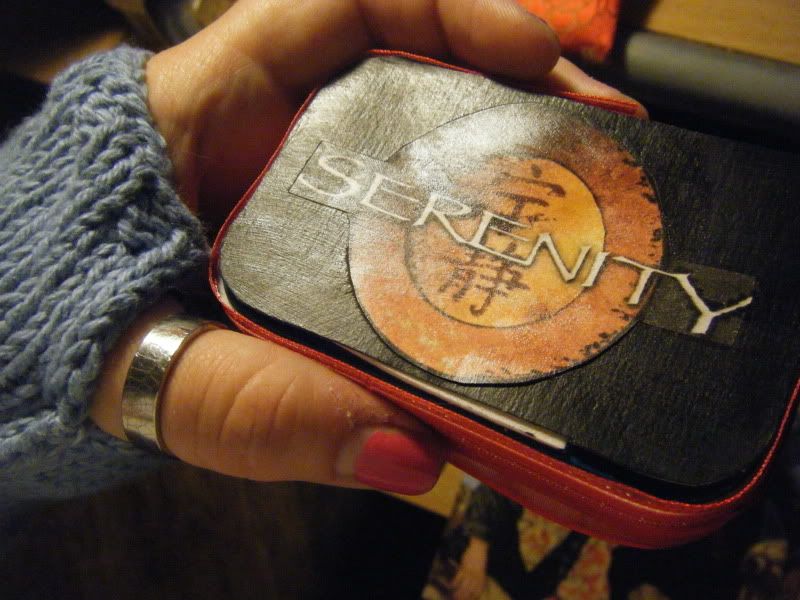 an altered altoids tin!
im always looking for stuff to put the little things that slide to the bottom of my purse in. on my hand you can see the awesome wrist warmers Cayce knit! River/Alliance style.
heres a better pic of the wristwarmers (i couldnt help but make a thumbs-up, i love everything!!!!)
behind it you can see the inara style bag that the wristwarmers came in as well as some creepy blue gloves....