I made this for Devaint Art's GReat plushie Contest. I didn't place but there were so many really impressive entrys that it didn't surprise me. However I am very pleased becasue It had been awhile since I'd made a plushie and I hand sewed the whole thing. I used a bunch of scrap Faux fur for most of it. And some brown curdoroy that matched for anything non fur. I also used white cotton for the wings and purple felt for the paws. The tail was purple knit that I cut into strips and braided when the original felt tail was not big enough.
Side veiw: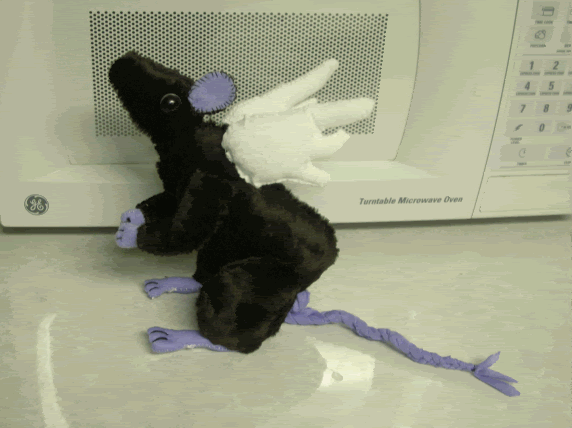 Front veiw: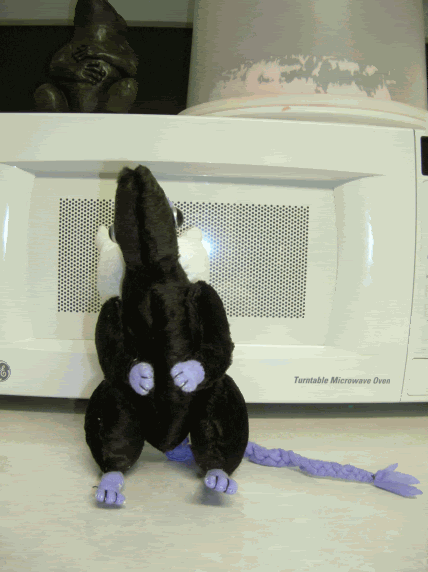 Angle: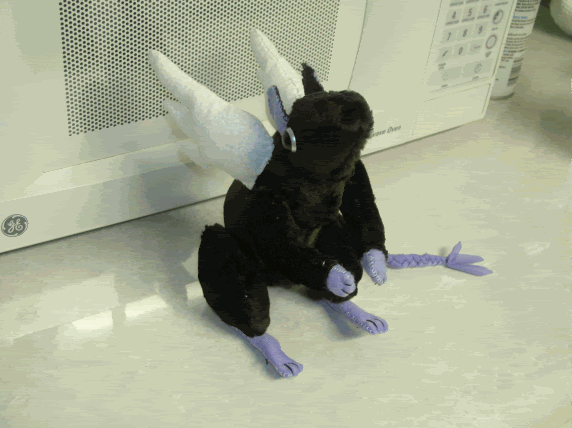 Details:
Wings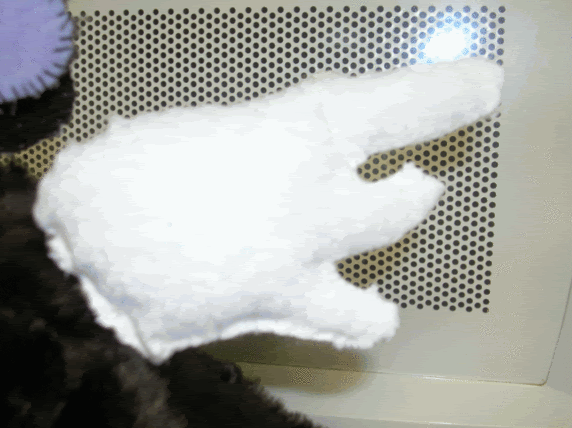 ears and eyes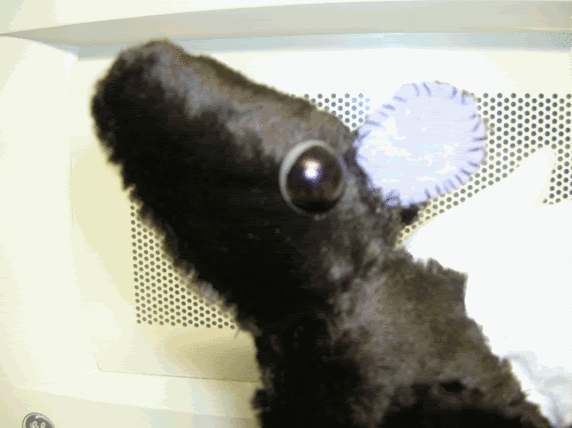 Feet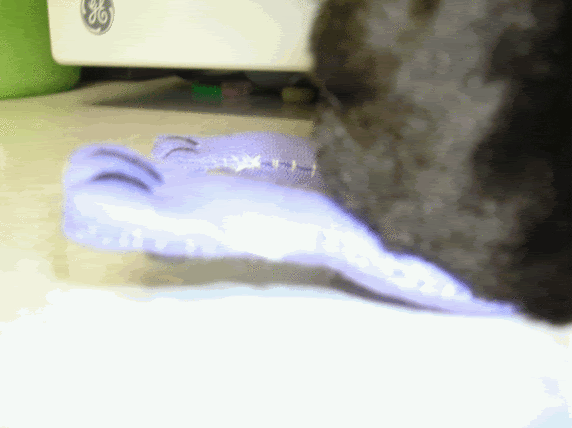 Please ignore my microwave. The kitchen is the best lit room in the house. So I took the pictures in there.
The pattern was completely made by me. Which ment I miss made several peices and had to re-do them as I went. The head was origianlly too small so it got re-made, the tail was to wierd so I remade it with the version you see here. And I should have weighed his feet and legs down with rice or beans and didn't so he doesn't always stand up properly.
I will probably be remaking it at some point becasue it came out nothing like I had wanted.
TUTORIAL LINK :
https://www.craftster.org/forum/index.php?topic=115571.msg1135506#msg1135506