Well, mine isn't technically a puppet, since it has no moving parts, but I can always try again next year.
He's made out of some wood glue and toilet paper, with a generous layer of plaster on top. He's a full head, not just the face... he needs more hair... and he'll be getting the rest of his body, plus his trike, in the next few weeks.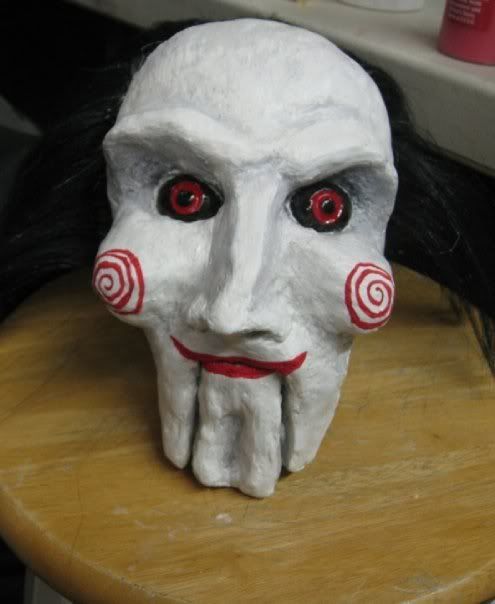 His head is almost lifesized, I meant to make him more child head sized. Oops.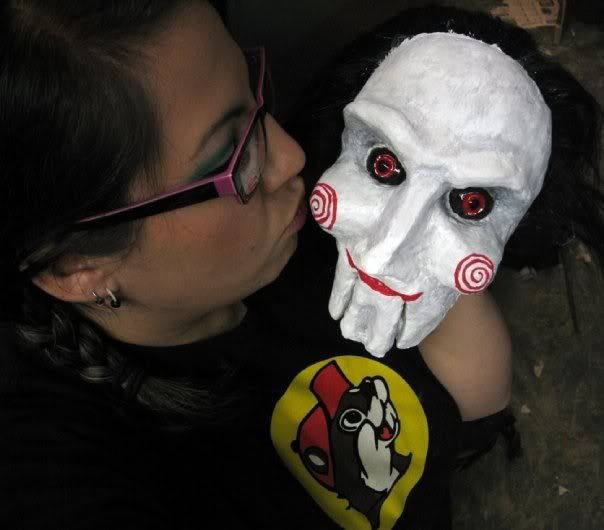 Yes, both Buc-ee and I love him, very much so.