Last weekend I got my first car. WOOPEE!
And ever since i have been trying to figure out how to make it a little cooler, since the car has some minor asthetic problems......
It came w/ an ugly spare tire cover that said "TRACKER" in an ugly font....and i just knew i wouldnt use it...so.....
I took 2 old vinyl tablecloths and some inspiration from stencilry.org and made this. It's not stenciled, it's appliqued on there(i think that's the correct terminology.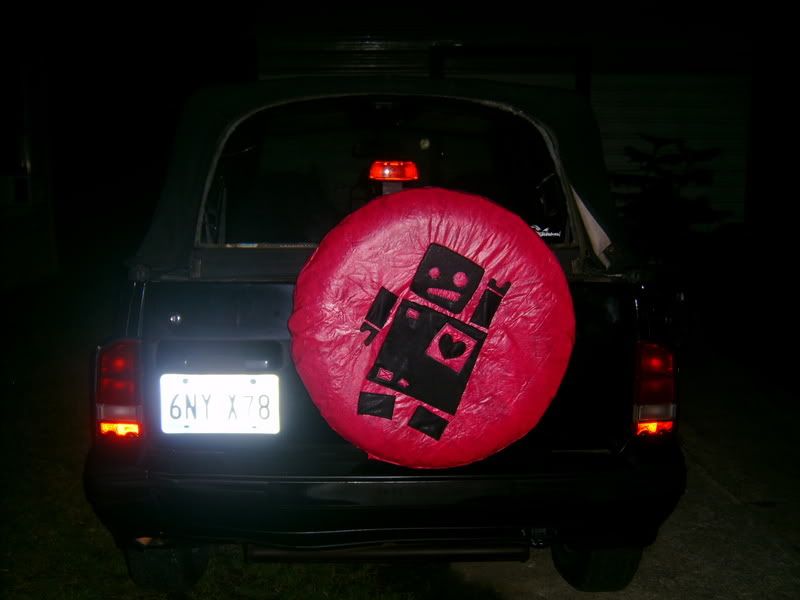 Im really proud of myself.:]
thankyou for reading my LONG rambly post....hehe