About a month ago I was looking around the Clover website and saw a really cute grey and white crocheted bag
http://www.clover.co.jp/kyan/knit/2006teami/2006_live_in_clover02.shtml#british
, so in the spirit of crafting I decided to give it a try.
Here is my version of the bag. It is much larger than the one in the pattern, mostly because I haul around so much stuff.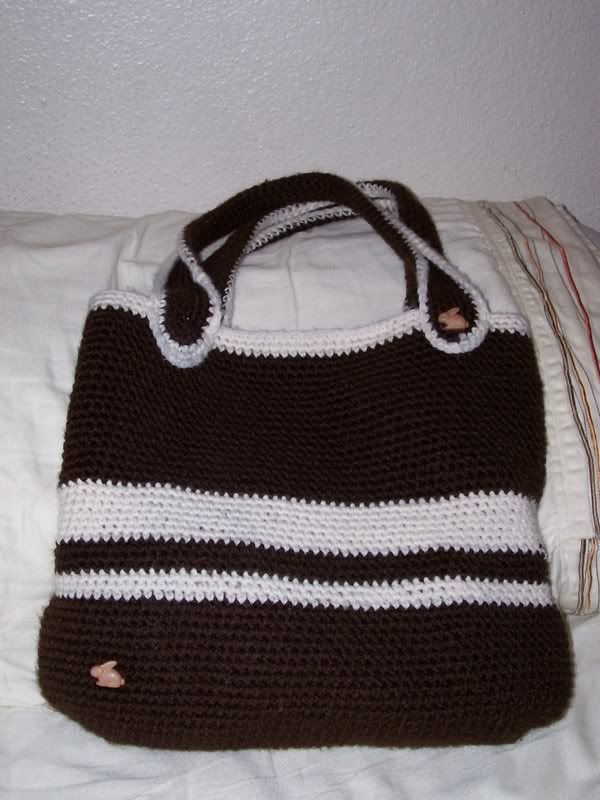 I have been using it for a few weeks so don't mind the wear. Also, The pattern called for buttons. I thought bunnies were appropriate.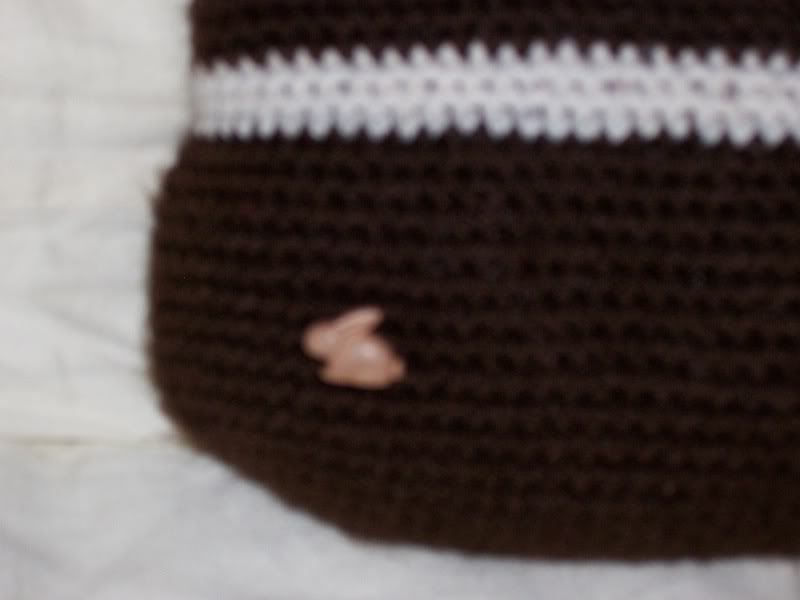 I used some plain brown fabric to line it. Let me know what you think.