i am an embroidery MASTAH!
My first ever embroidered project.
I had this idea and will expand on it, but i am too excited not to post it now.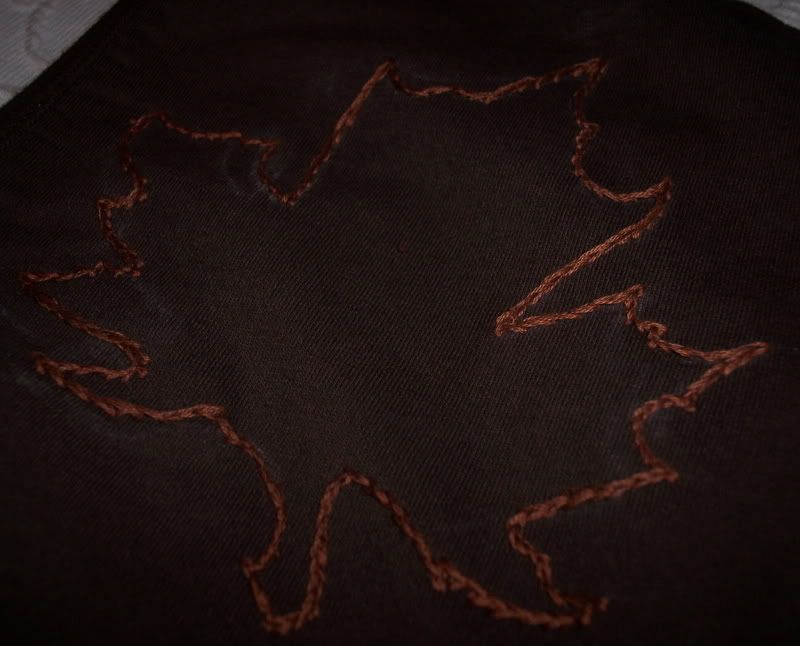 and a sweet action shot: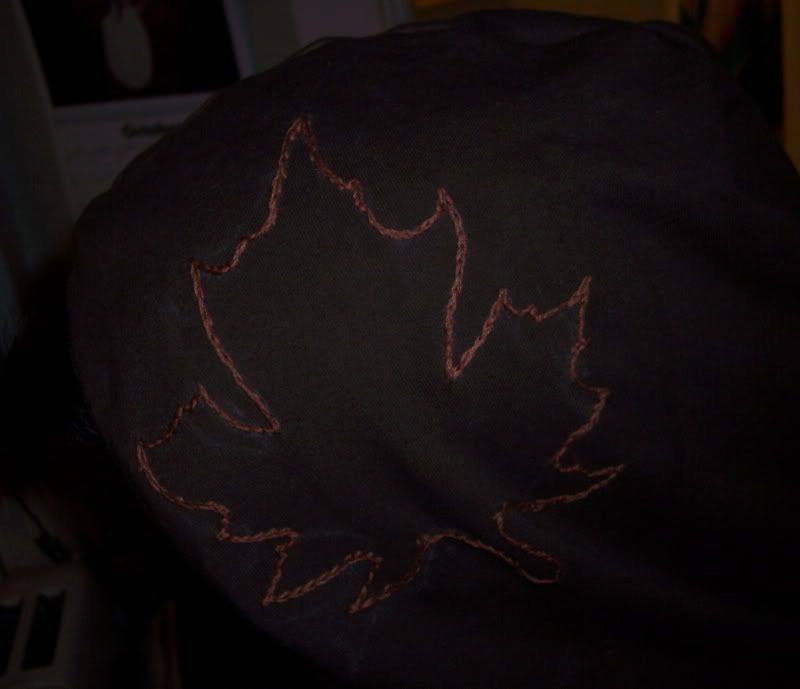 HERE IT IS IN ALL OF IT'S COMPLETED GLORY :
Front -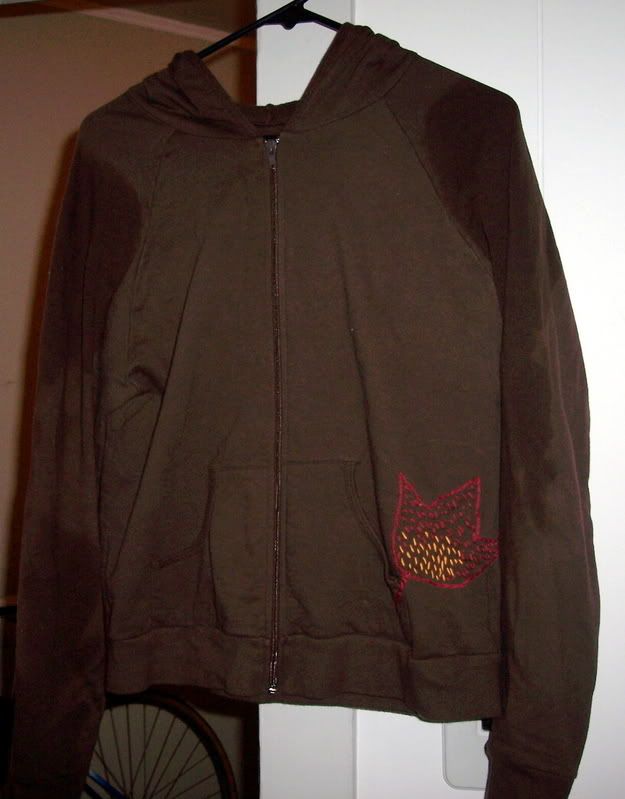 (sorry about the wetspots. it's raining pretty hard here, and i had to go out for the mail.)
Back with hood down -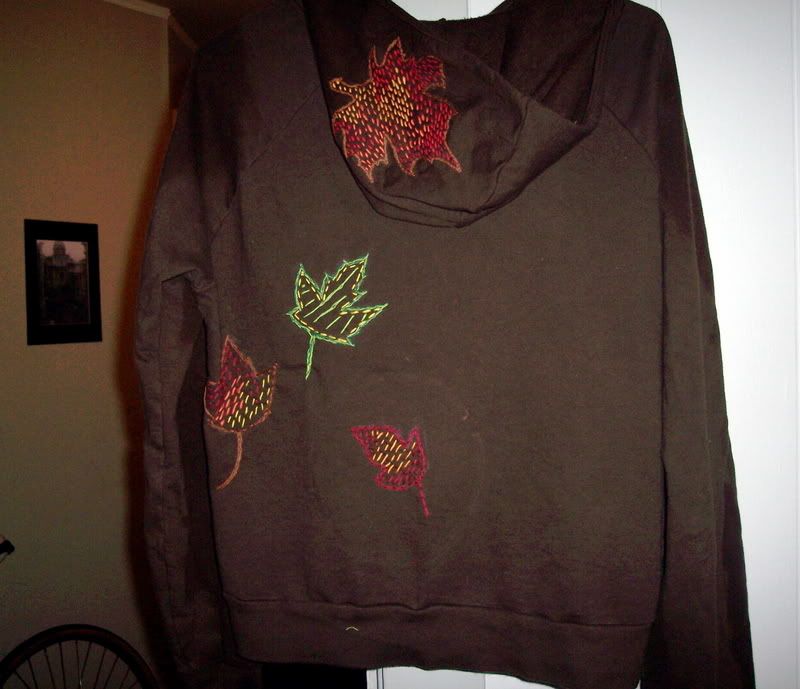 close up of the leaves -
trying to show how the leaves start at the pocket and wind up the back -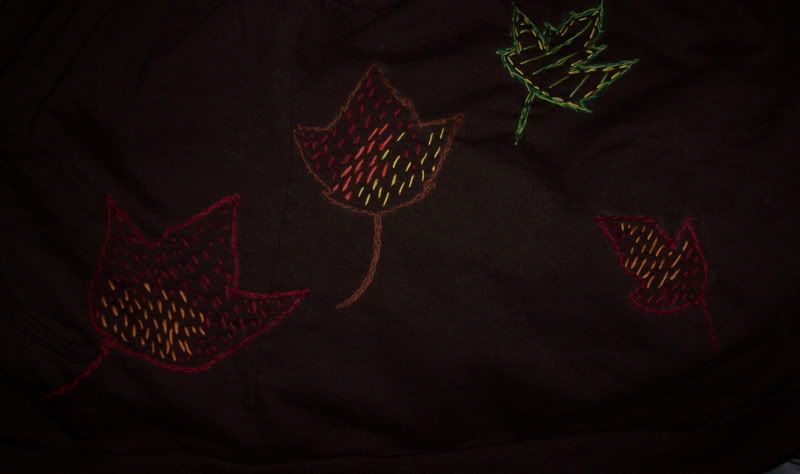 can you guys even believe how amazing i am???