Last April I made a 7+ foot long cloud for my senior art show. I was heart broken that I couldn't bring it home with me (it was too big) so I took all the fluff off of it and kept that.
Somehow (I can't quite remember where it came from) I got the idea to re-make the cloud, but much smaller, and as a lamp!
I got all my materials from a local hardware store, except for the outside "skin," which is stuffing from pillows. This specific cloud has a home with my friend in New York.
Here is it off in normal lighting, on in low lighting, and on with no other light source.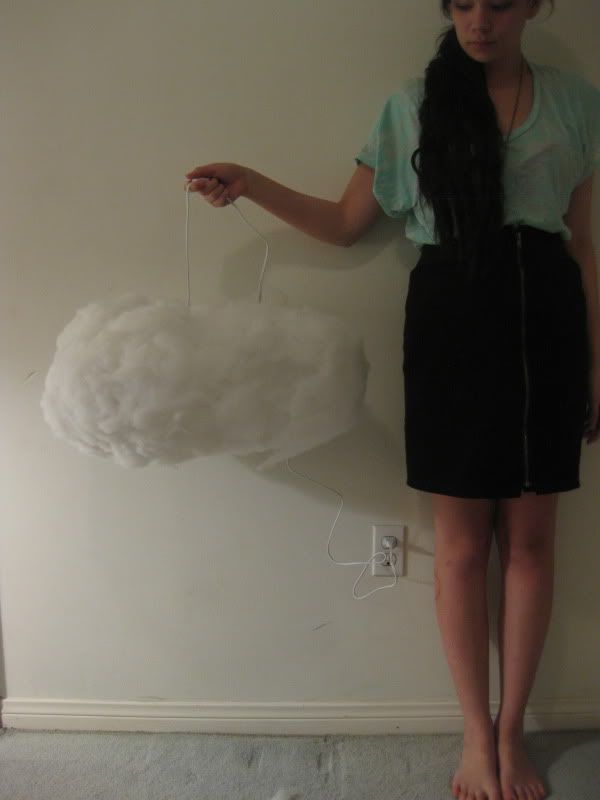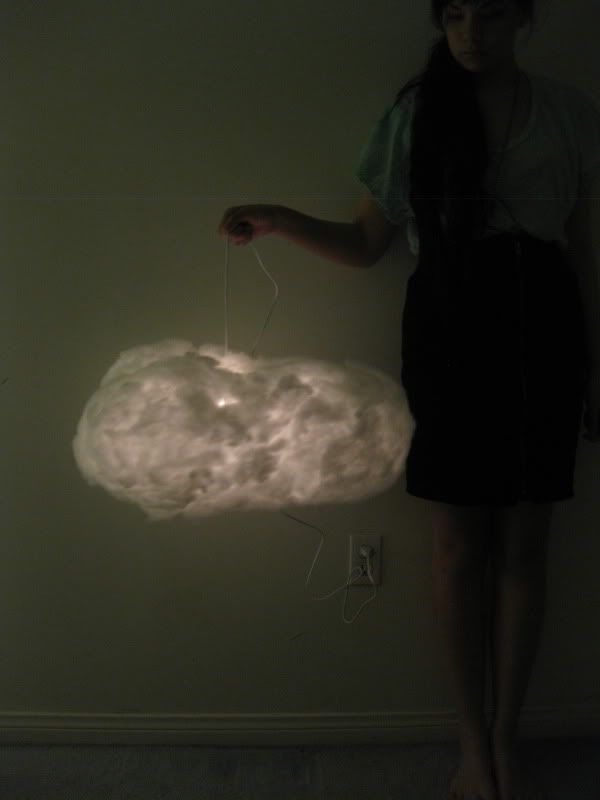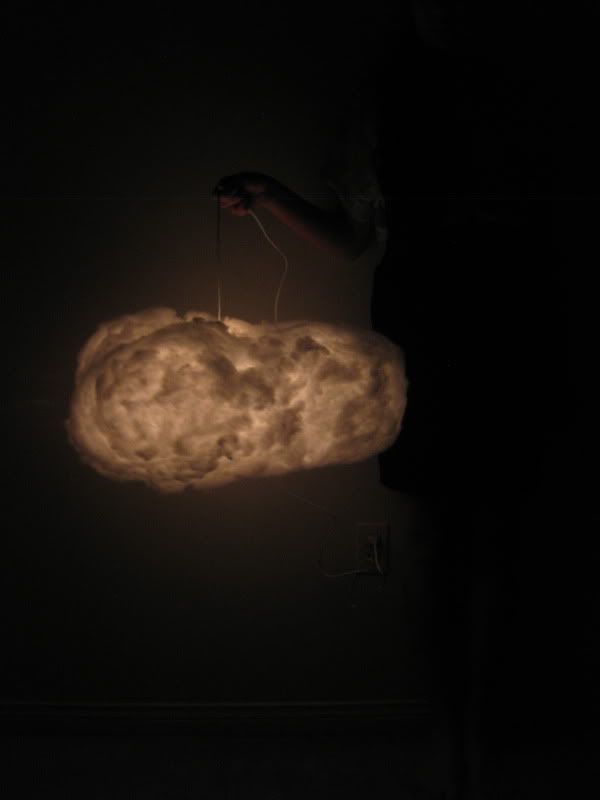 It's not a very difficult project, but it is time consuming. The longest and most tedious process is getting the "fluff" to stick to the wire "skeleton" that I shape into something that resembles a cloud. This lamp has a low-watt nightlight bulb in it, but in the future I'm going to experiment with different types of lights and colors. The light socket and switch is from a basic lamp wiring kit.
Sorry about being a little vague on how I made this lamp. I'm trying to be a working artist, so my concepts and projects are my livelihood (one day, at least). I wouldn't mind it if you wanted to try something similar, but please don't steal my idea for profit!
Thanks!