So I really enjoy making little voodoo dolls, and I'm always on the lookout for unusual things to make them from. Why not an egg? He also doubles as a pincushion and pomander! Mmmm...a voodoo doll that smells good when you stab him with pins. Pure yolk-magic!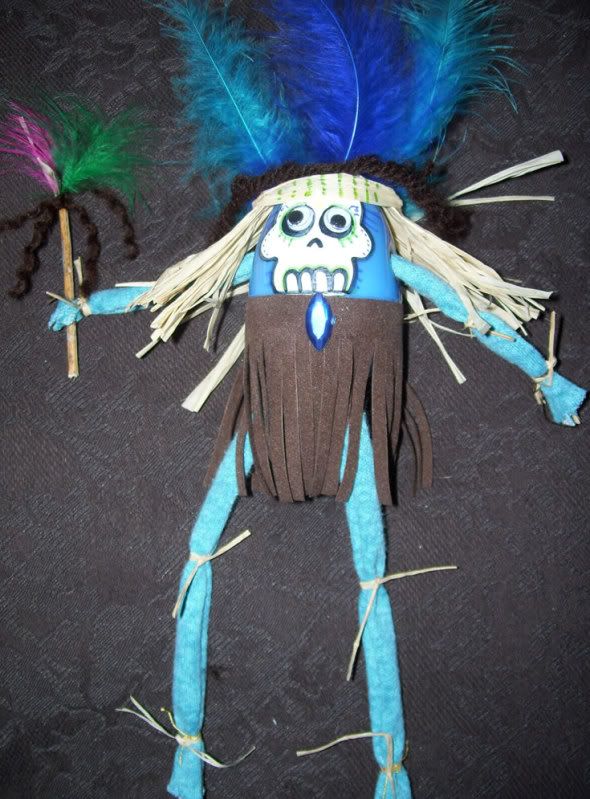 I started with a plain Easter egg. Blue. Made some arm and leg holes, then made some arms and legs by sewing tubes of cloth, and stuffing them through the holes.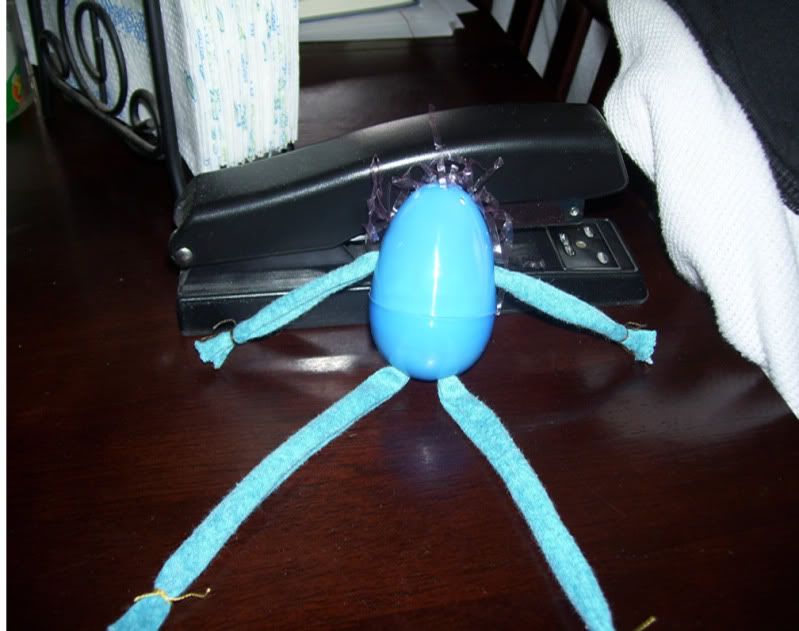 Then I painted on a sugar skull face. Glued on google eyes. Added a nice leather fringe skirt. Added raffia hair.
( I started with Easter grass hair, but that did not work well at all! What a mess!) And then some lovely feathers for a headdress and a magic fan.
Being an Easter egg, one of his favorite games is hide and seek.
Here he is shyly peeking from behind his feathered fan;
And again hiding in the houseplants: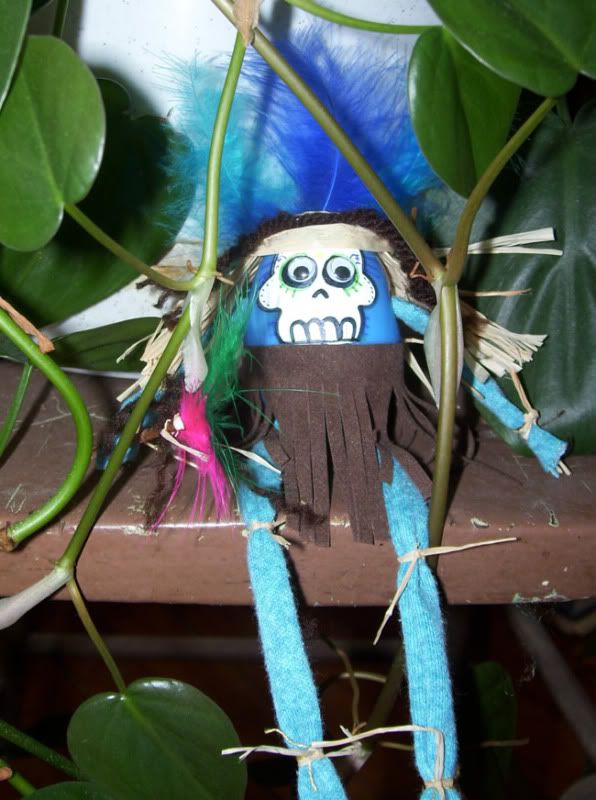 Finally, I caught him and added the last details, a jewel at his 'waist' and a pattern on his headband;
Here is where he hides his pins. I made a small cushion to fit the bottom of the egg, weighted it with sawdust so he'll sit upright, and added spices for scent.
Here he is hiding in the sewing box, (seated atop, of course, a box of pins) wondering why he didn't get any seed pearls like some of his brothers. ( the body of a doll-in-progress is visible through the sewing tray.)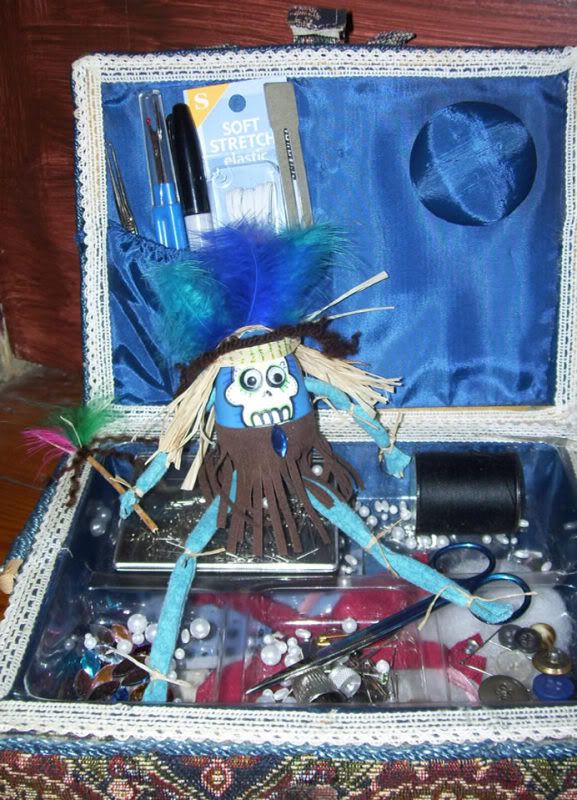 Now he rules his new kingdom from his turtle shell throne, ( don't worry, no turtles were harmed to take this picture, that shell was found in the woods many years ago.)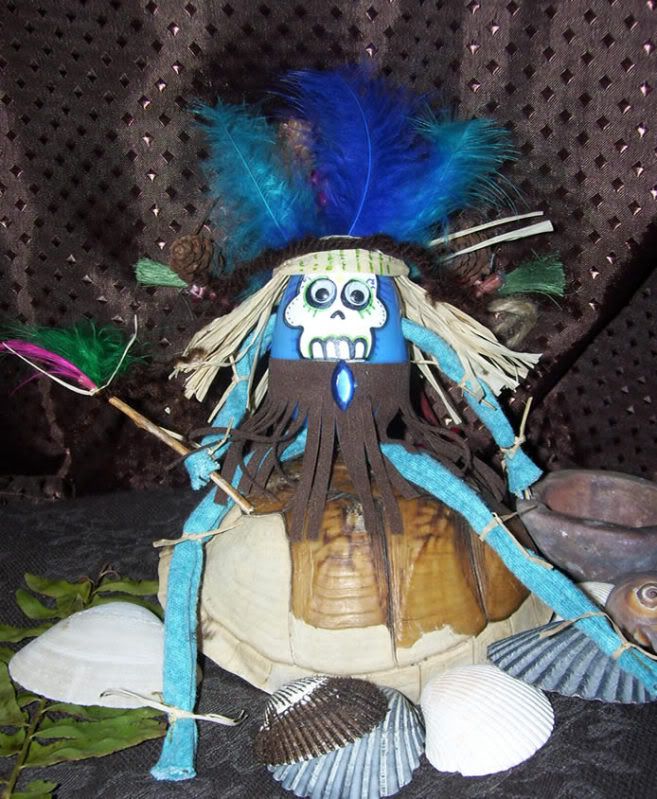 Hope you like him. He was fun to make, and I'm sure I'll be making more egg dolls in the future.