Hello. My name is Melissa Saint, and I am brand new to Crafster!
My entry is the tiniest dollhouse miniature I've ever made.
Inspired by my own upcoming wedding, I sculpted a very tiny
Bride and Groom wedding cake topper out of Fimo Clay.
The groom has a bow tie and shiny dress shoes, and the bride has a bouquet of red roses. You can't see it in my photos, but she has a transparent veil and waist length hair. I cut it out of a paper-thin layer of Translucent fimo with an X-acto knife. I carved rough facial features with the tip of the finest needle I own.
The Penny is for scale.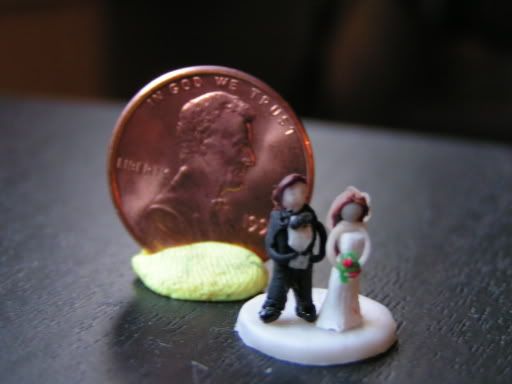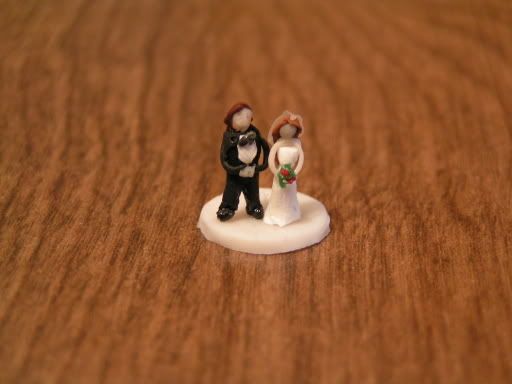 That's my entry. But this is just for fun--a Lowell Love Cake with coconut frosting on a mint Milk Glass cake set. I really love how it came and just wanted to share it!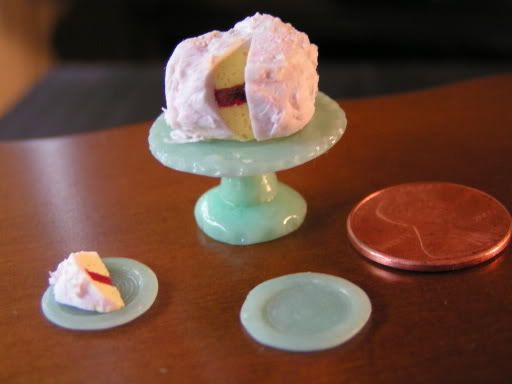 thanks for looking