I borrowed my friend's bra and forgot to give it back... so i bought a bra for her I thought i should add a couple things... (It was just white when i bought it... and it came with two pairs of straps (white and clear straps, which i didn't modify)... for 17 euros)
And I sent both bras back to her. Here is the one we vamped: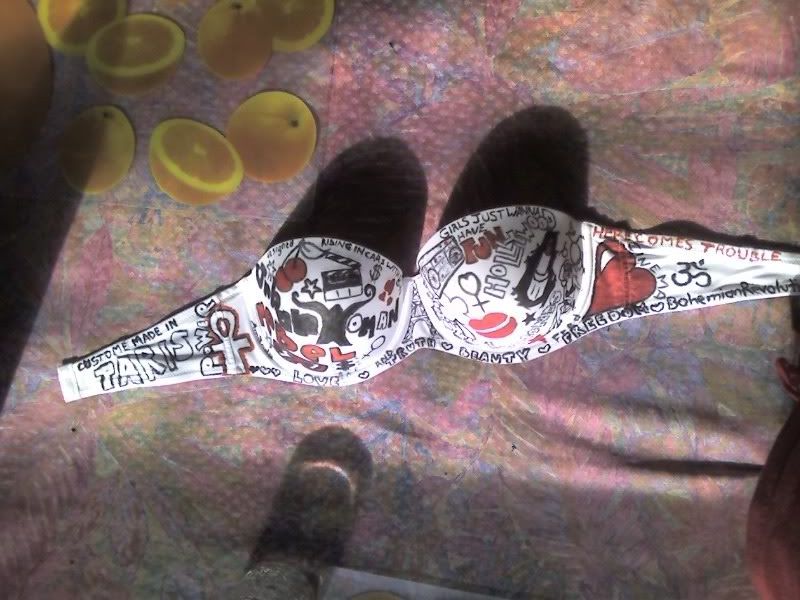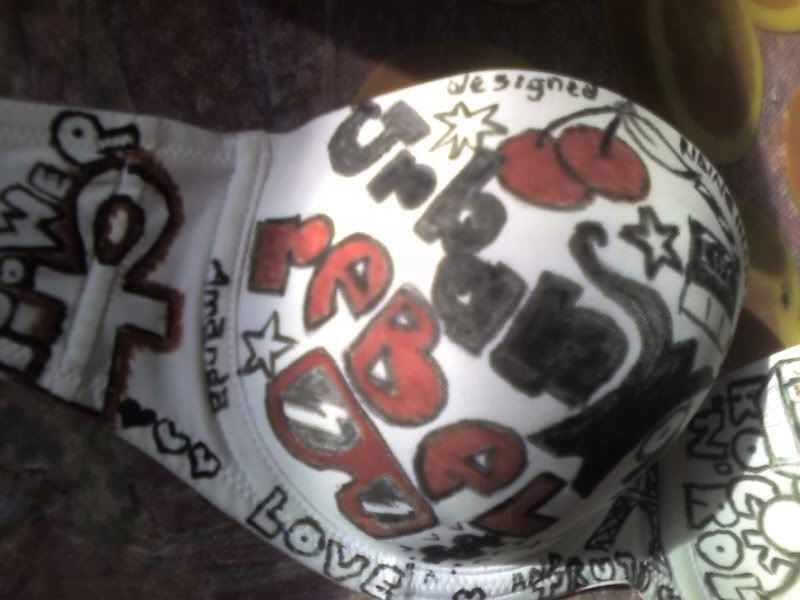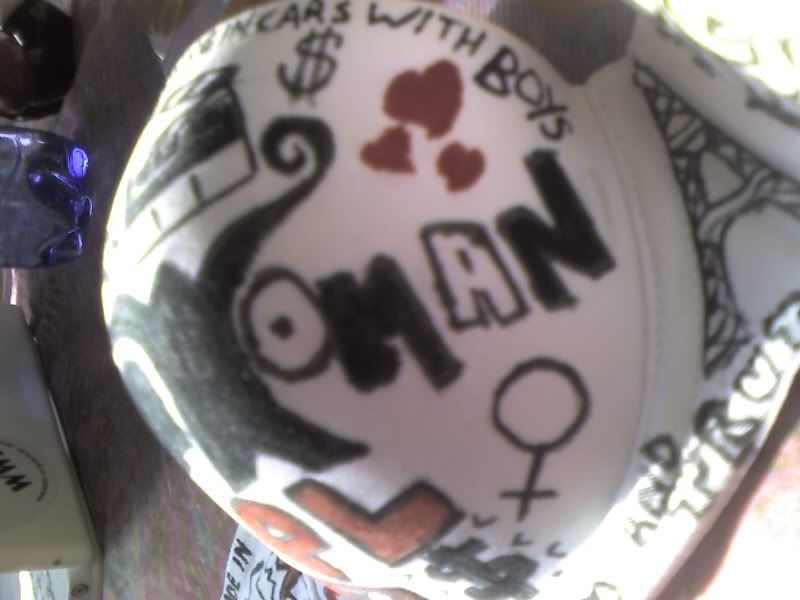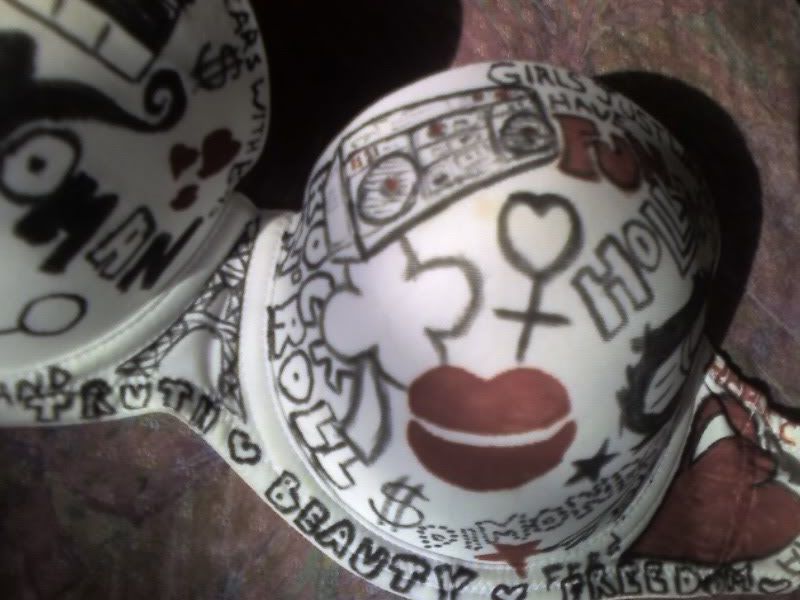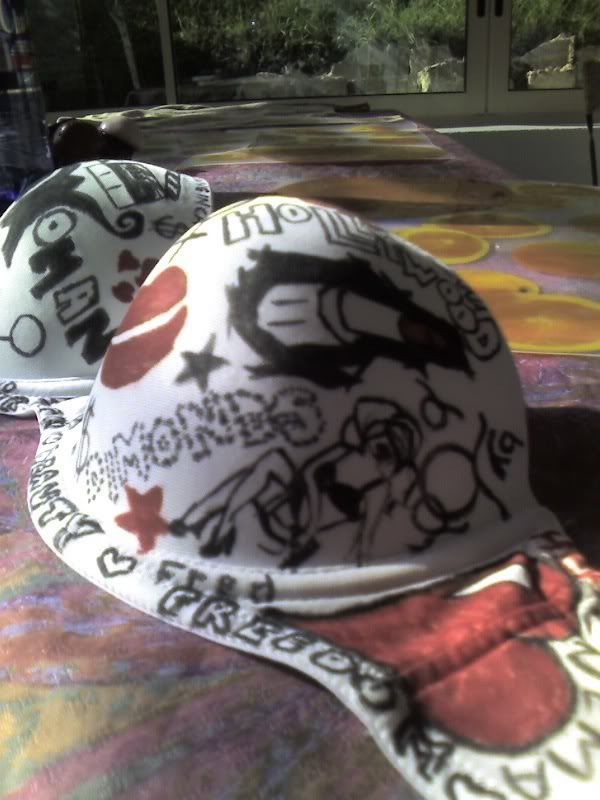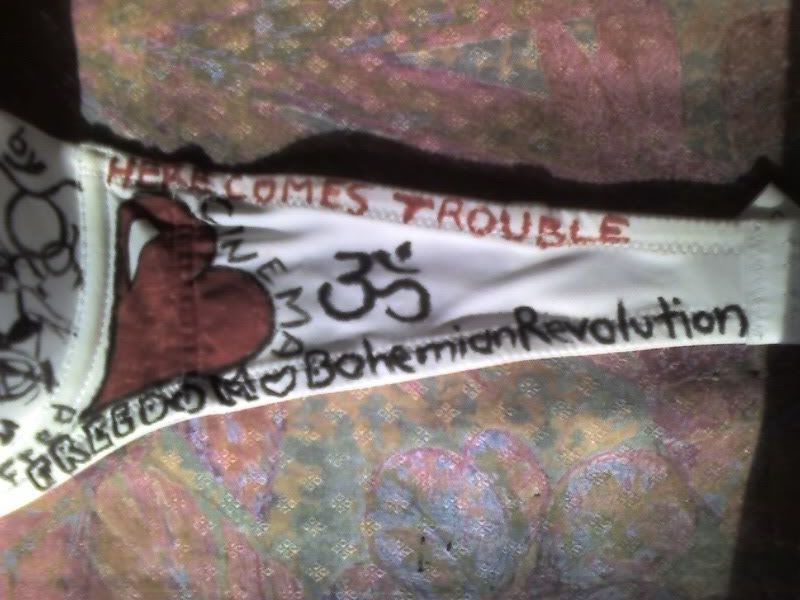 I was very happy with the result! It was real easy too! I just used paint pens!
Tell me what you think!
(L)